By Dawson Schmidt, Guest Writer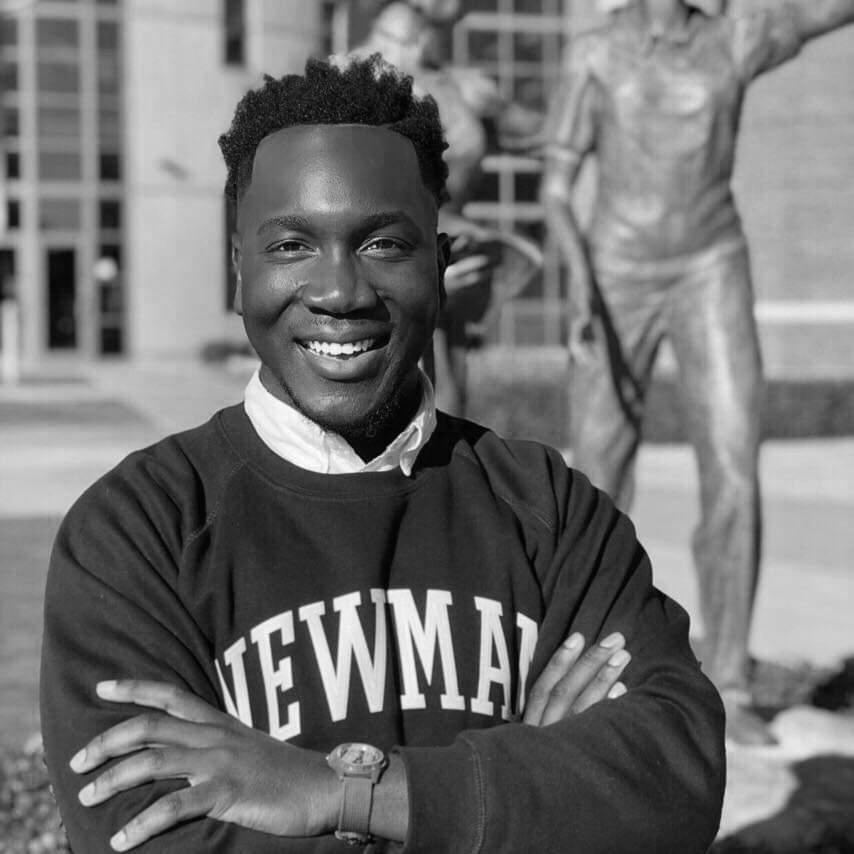 Newman's Joseph Shepard, who is the school's director of multicultural engagement and campus life, also has a full-time volunteer job.
In August, Shepard was elected as the chair of the Sedgwick County Democratic Party, a job that requires him to engage Democrats in the community, educate voters and support Democratic candidates.
"I want to see more young people running for office, and more importantly, I want to see the leaders who are elected to office more reflected in the communities that we serve," he said. "As we look around at our county, the people who are sitting in positions of power and authority kind of look alike, and I don't think we can effectively serve our diverse county if we don't have the diverse representation at the table."
The job is a full-time after-hours commitment, he said, but he's ready to take it on, Shepard said.
"It's another unpaid second full time job, on top of being a boyfriend, being an uncle, and all these other things I'm doing in the community that are really important to me," Shepard said. "So I would say that between Newman and this position I'm working roughly close to 90 hours a week."
Shepard said he ran for the Democratic Party chair because he identified with the party's ideals.
"I grew up in poverty, and my parents were really poor, and we were the type of people that needed not only a handout but a hand up to make it through life. I'm the first of six kids to go to college and graduate," he said.
It's not Shepard's first time in the political spotlight.
He served as the student body president at Wichita State University during the 2016-2017 school year and it was there he found the power of his voice, he said.
Shepard also was a candidate for the USD 259 school board in November 2019, but he was defeated in the general election by incumbent Sheril Logan.
But it was his experience at WSU that made him want to lead, he said.
"After that I thought, 'How do I continue to advocate for young people like myself, and continue to advocate for underrepresented populations?' And the opportunity came to run for Democratic Party chair, and [I] decided to run," he said.
Shepard said there are many things that he hopes to accomplish by the end of his term.
"So those are the three things I'm really looking at doing: welcoming all Democrat voices, making sure that we are electing voices that are reflective of the diversity in our county, and making sure that we create room for people that feel that they have a place and a space in our party," said Shepard.
Although Shepard has been at Newman for only two years, his presence on campus has been felt by the students, said one student who knows him.
Alejandro Ulterras, a senior at Newman and a member of the Community Culture Task Force on campus, said Shepard is a trustworthy person and a true leader.
"When I talk to any of the students on campus about Mr. Shepard, I always hear how genuine and sincere he makes every conversation," he said. "I can honestly say that I fully trust him in making important decisions on campus because I know he has no ulterior motives other than what's best for the Newman community."
PHOTO: Courtesy Photo, Joseph Shepard