By Tejay Cleland, Sports Editor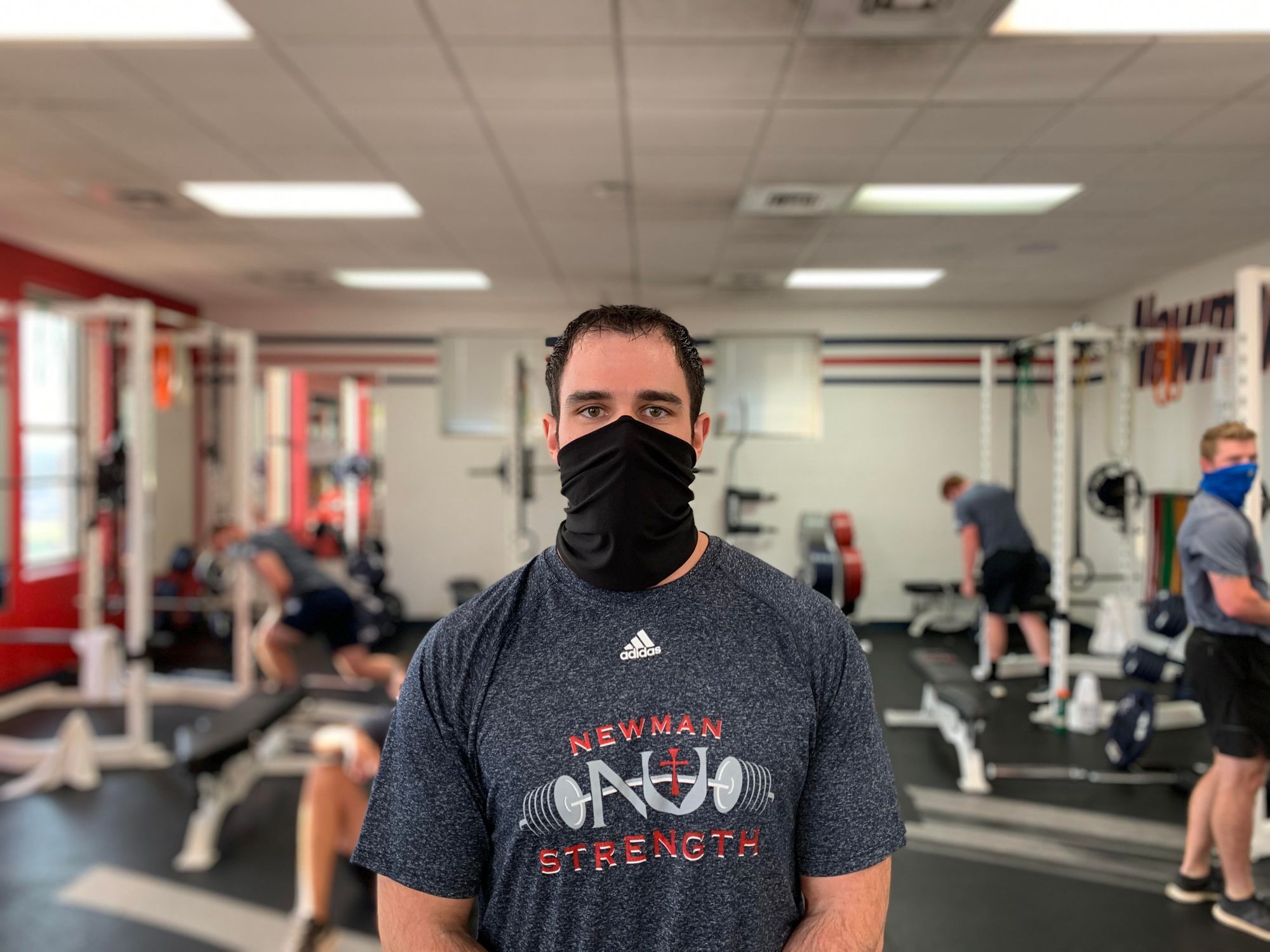 Head strength and conditioning coach Stryder Blackburn's time at Newman is coming to an end
On Sept. 25, Blackburn accepted an offer to be the strength and conditioning coach for  women's basketball and softball at the University of Kansas. Blackburn's last day at Newman will be Saturday.
"I will forever be grateful to Newman University for allowing me to develop roots here and really grow as a professional strength and conditioning coach," Blackburn said. "The athletes here put in the effort and were willing to work, so it made it a lot of fun."
Blackburn has been the strength and conditioning coach at Newman since July 2018. Over that span, he said, he probably has coached more than 350 Newman athletes.
Senior women's basketball player Haley Albers had praise for the way Stryder coaches athletes.
"Stryder brought a lot of structure to the weight room. That was something we didn't have my freshman year with the previous strength coach," Albers said. "He works really hard with all of the teams on campus and cares about each of his athletes."
Blackburn had a summer internship at the University of Kansas in 2017 as he finished his masters degree at Wichita State University.
Blackburn will be in charge of creating workout plans and will travel with the teams he will be coaching.
"I will have to see what kind of workouts they have been doing not only this year but last year as well," he said. "Then I will start to sprinkle in some of my stuff that they aren't currently doing and slowly transition them to where they're doing a full program where I implement everything on my own."
Newman will begin its hunt to replace Blackburn very soon. Blackburn will be a part of the hiring committee in finding his replacement.
Newman athletic director Joanna Pryor said Blackburn will be hard to replace, but is glad for his new big opportunity.
"Good for him, bad for us. That's what I told him," she said. "He's very good, he's very knowledgeable, he has the highest certifications, so he is going to be very hard to replace. Hopefully we can find somebody that's a good fit and quickly."
Blackburn plans to keep in touch with the athletes he has coached and hopes to catch as many Jets games in the future as he can.
"I just hope that I've been able to deliver a little bit to the athletic department here and the university as a whole," Blackburn said.
PHOTO: Tejay Cleland, Sports Editor