By Katherine Sullivan, Staff Writer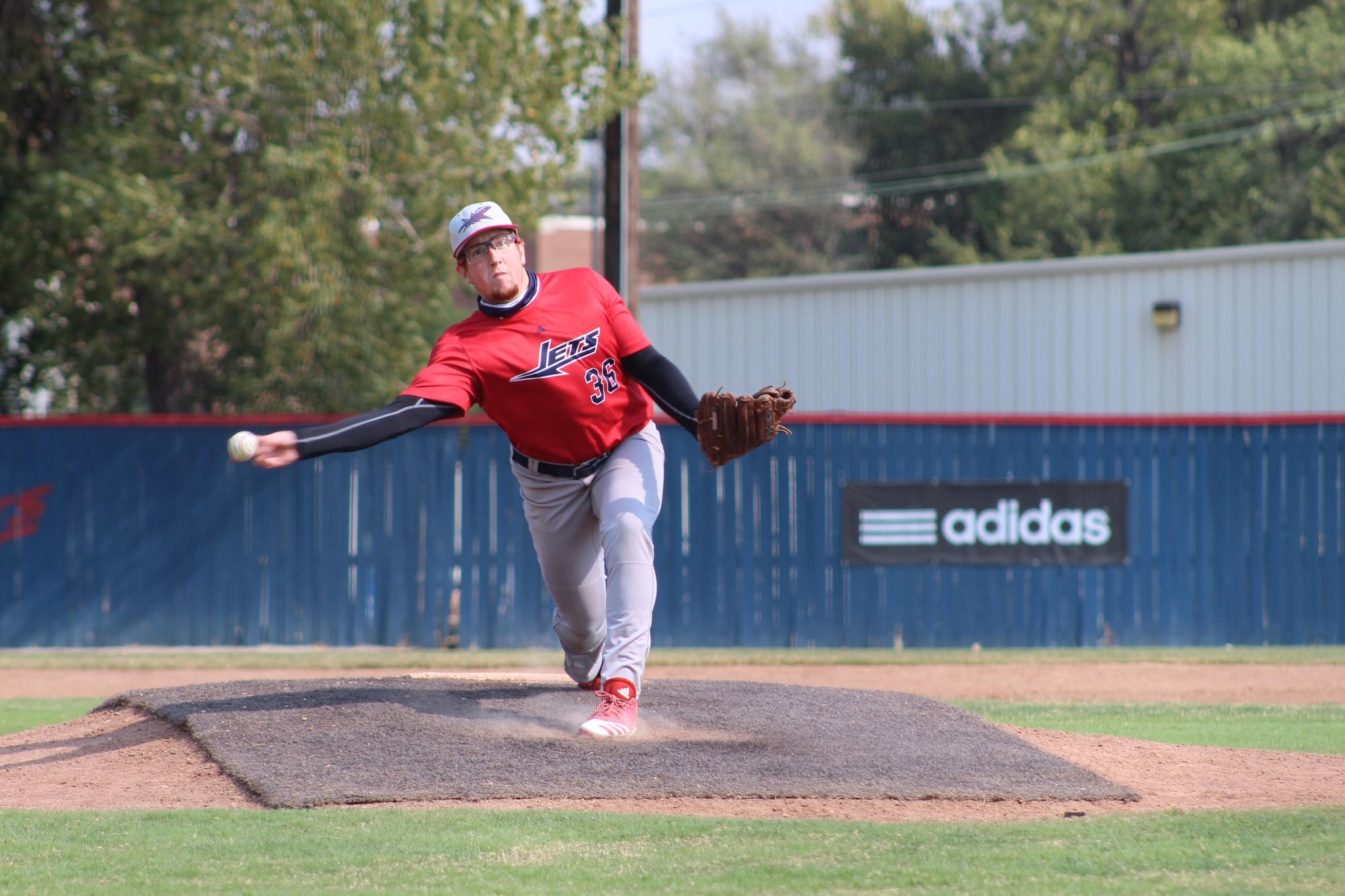 The Newman Jets Baseball team this week is putting on The Fall World Series, a three-game series of intrasquad scrimmages held at McCarthy Field. The series was slated to start Thursday and run through Friday. The first game was postponed to today due to weather. They will now play a double-header starting at 3:30 this afternoon.
The two teams for the series will be managed by two members of the team's Leadership Council. This year's managers, selected by the coaches of the baseball team, are redshirt junior Max Bajza and senior Devin Beard. These managers then select their teams for the competition.
The managers of each team were responsible for coming up with their own names. Bazja went with "Baja Blast," while Beard went with the "Maus Traps."
The Fall World Series offers an opportunity for the players to compete one final time while closing out the fall season.
"The purpose is to create a competitive atmosphere," Beard said. "It allows players to draft teams and compete against each other… It's the bragging right for the rest of the year."
Senior Ryan Boaz, a pitcher on Bajza's team, Baja Blast, said he looks forward to the healthy competition the Fall World Series brings.
"My favorite part is the trash talk and competitiveness that is shown the entire week," Boaz said.
Senior Derek Schumann, pitching for Beard's Maus Traps, agrees.
"My favorite part of the World Series is competing against each other and talking smack to the other team," Schumann said.
The Fall World Series will be the final time to see the Jets in action until the spring season begins after winter break,however this does not mark the end of work for the team members.
"After the Fall World Series, we go back to individual work," Schumann said. "The hitters will go hit and work on defense while the pitchers continue our throwing program until Thanksgiving break."
The team is excited for the Fall World Series and they hope fans are too. Game times will be posted on the Newman Jets Baseball social media pages.
"Anyone is welcome to come out and watch… If you'd like to watch us play now is the time," Beard said.
PHOTO: Courtesy Photo, Maleah Sandy