By Cole Schnieders, Copy Editor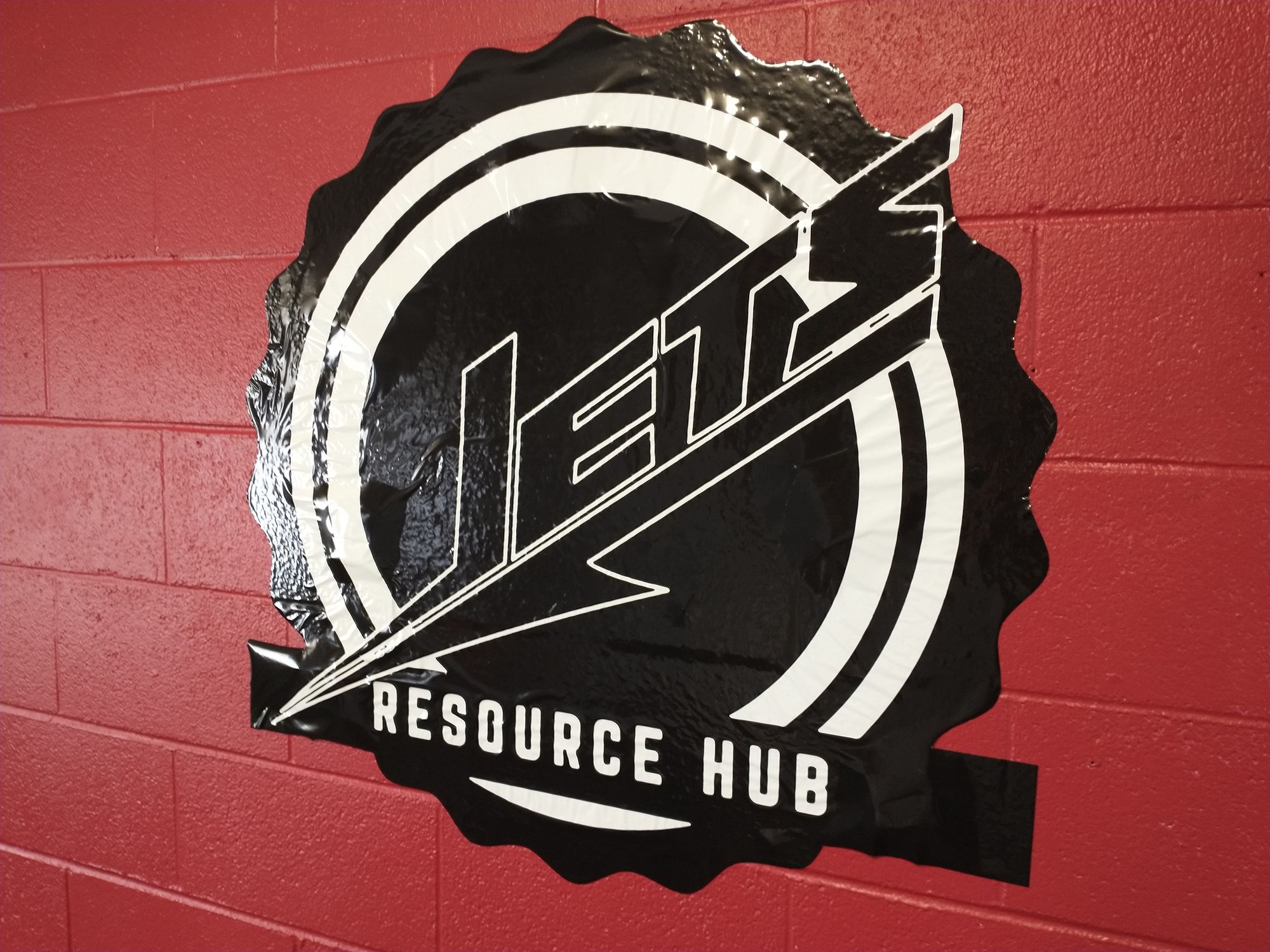 Not sure where dinner is going to come from, or need a snack to tide you over through practice? The Jets Resource Hub is open and ready to serve students.
SGA Senator Jonathan Liu said that the center is essentially a food pantry that is available to all students of the Newman community, no matter their situation.
"We don't want to gatekeep the students," Liu said. "If a student has a reason to come, we're not going to police that and we're wanting to make sure that students can access the resource safely."
Liu said that no student names will be recorded, but records will be kept of what items are popular.
"We'll be collecting information on what kind of food items are taken mainly so that way we know that, 'Okay, students prefer snack A over snack B,' and we can get more of that in the future," he said.
The pantry operates from 11 a.m. to 1 p.m., Mondays and Fridays in McNeill Hall 123.
Liu said that SGA is currently beta testing the Jets Resource Hub and plans to extend the hours and days it operates.
"We hope that as we can assess the usage of this and collect some more data, we can expand to include more volunteers, more hours, and more items in the Jets Resource Hub," Liu said. "Right now, [we] only stocked some initial food supplies, but I hope that in the near future we can expand to cover things like toiletries and hygiene products."
Liu said they also hope to get a fridge for perishable food.
The bill for a student food pantry was passed late spring 2018. Brought forward by then senior and senator Ashley Sweetnam, the goal of the pantry was to "combat the issues of financial hardship and food insecurity on Newman University's campus."
The Jets Resource Hub was scheduled to open spring 2020, but Liu said Gov. Laura Kelly issued the shutdown order right as they finished installing carpet.
In addition to Liu and Sweetnam, senator TaTy'Terria Gary, former senator Madeleine Dellinger, Treasurer Martin Pham, and Vice President Mac Foley were part of the ad hoc committee that made the Jets Resource Hub possible.
"Our committee will be the ones to first volunteer and staff the room and will help the students get the items that they need," Liu said.
Students are also welcome to volunteer in the Jets Resource Hub for service or scholarship hours.
Liu said that the pantry is partially funded by the bill that established it, but he said he encourages any community member who wants to donate cash or food items to contact him or any member of SGA. If interested in donating or volunteering at the pantry, contact Jonathan Liu at liu500776@newmanu.edu or SGA at sga@newmanu.edu.
PHOTO: Cole Schnieders, Copy Editor