By Tejay Cleland, Sports Editor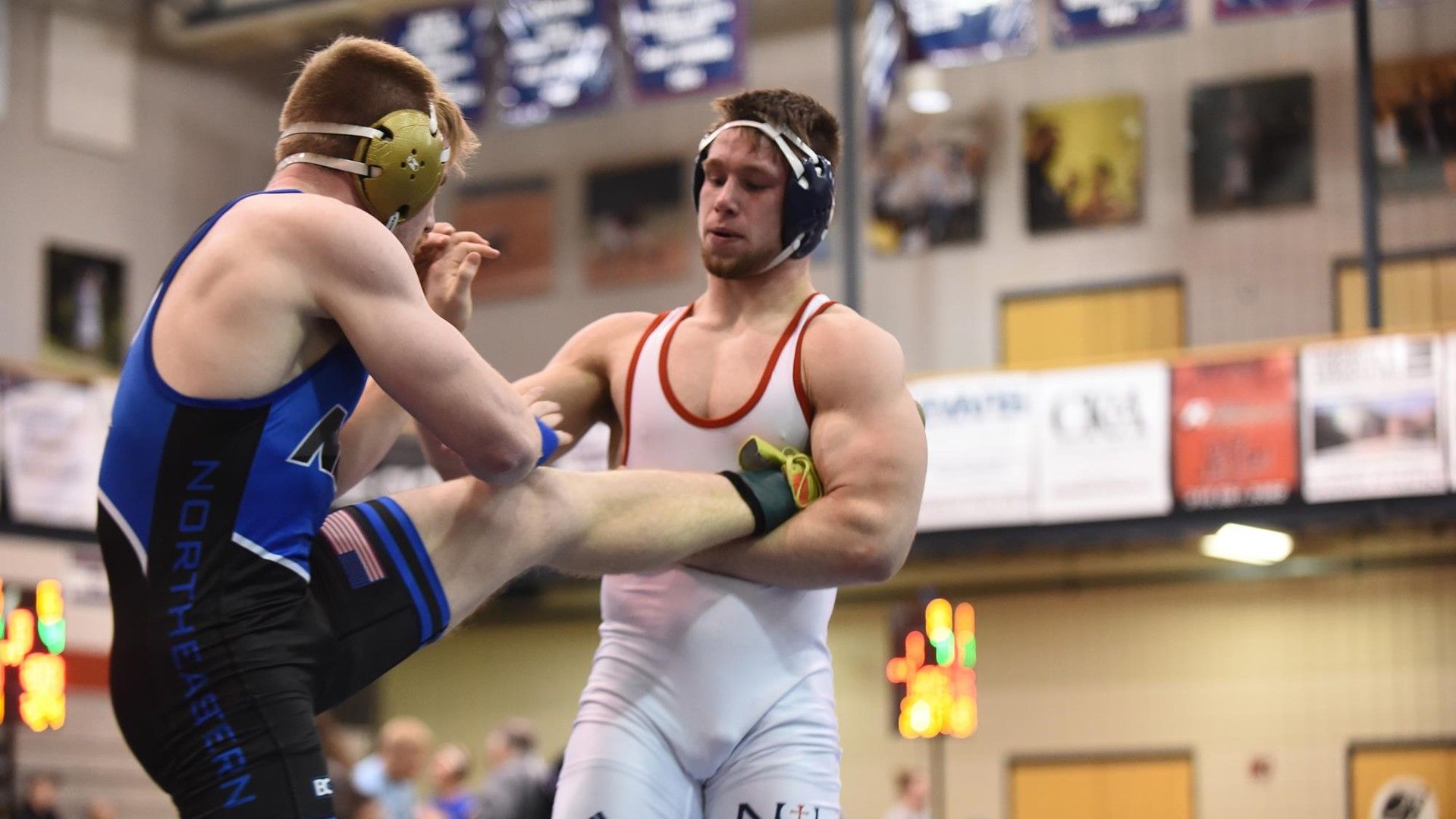 Newman University has been selected to host the 2024 NCAA Division II Wrestling National Championship, Athletic Director Joanna Pryor announced at an Oct. 14 press conference, where it was also announced that Wichita State University will also host the first and second rounds of the 2025 Division I Men's Basketball Tournament. The tournament hosted by Newman will be held at Hartman Arena.
Visit Wichita, a group that promotes and helps bring events to the city, reached out to Newman about trying to bring a national championship to Wichita, Pryor said. Newman will not have to pay anything to host as the cost will be covered.
Wrestling Head Coach Ryan Smith said he is excited to bring something as big as a national championship to Wichita's rich wrestling community.
"For us to bring awareness to the local community with a huge wrestling following, it's exciting," Smith said. "[In Wichita,] guys wrestle from when they are 5 or 6 years old all the way until they are high school seniors."
According to the NCAA's website, to host a NCAA Division II Wrestling National Championship in a city, a school must be able to show it can provide a facility, first aid/medical services, concessions, a public address service, a hospitality room and personnel.
Although Newman has never hosted a NCAA championship, national wrestling tournaments are nothing new for Hartman Arena. It hosted the 2020 NAIA Wrestling National Championship and the 5A-6A Kansas State Wrestling Championship is typically held at Hartman Arena.
Pryor said she also believes the news bodes well for the future for Newman wrestling.
"One of the first things that came to my mind was, 'This is going to be good for recruiting,'" Pryor said. "Potentially, you could compete for a national championship in front of your home crowd. How awesome is that?"
Newman has had a wrestler qualify for the national tournament 10 of the last 12 years, Smith said. The university has also had seven All-Americans in this time frame, meaning the athlete finished anywhere from first to eighth place nationally. In 2018, now assistant coach Noel Torres won Newman's first national championship in the 184-pound class.
PHOTO: Courtesy Photo, Newman Athletics