By Leanne Vastbinder, Opinion and Online Editor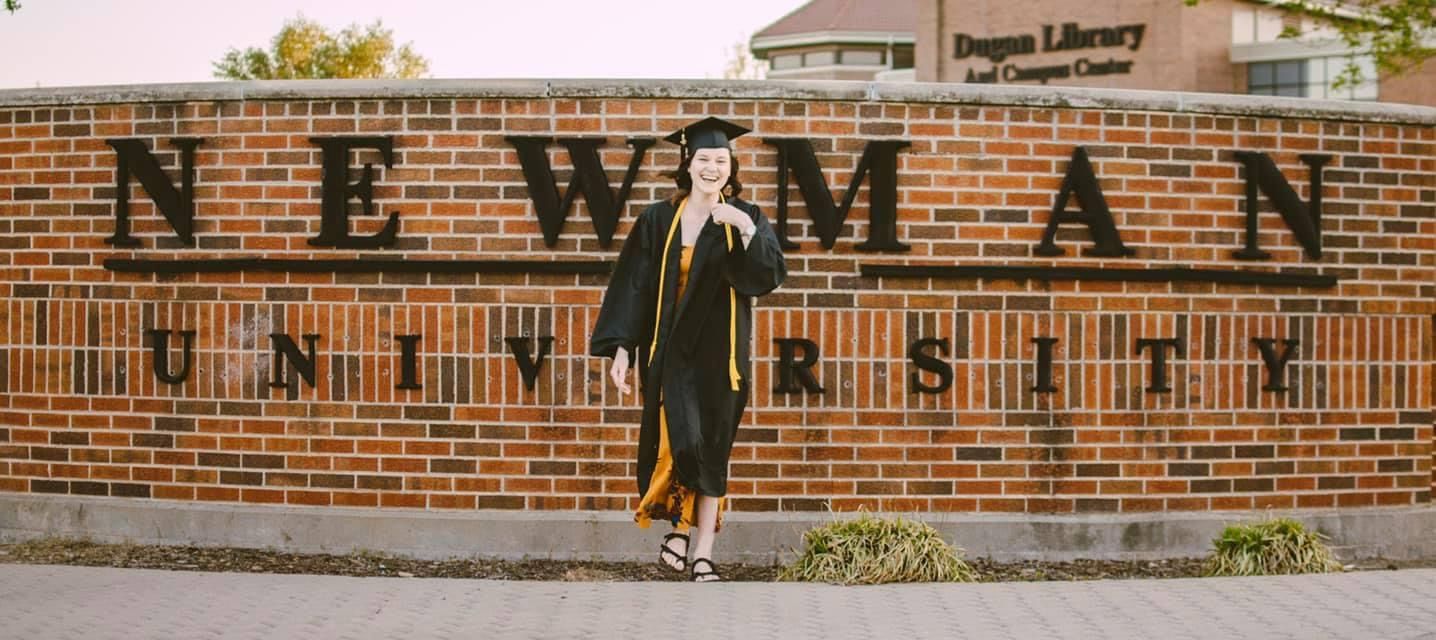 Many students leave their alma mater after they graduate and find jobs far away. Some, however, stick around.
Alumni Lucas Farney and Carley Sullivan, who both graduated last spring, are now back working at Newman University.
Farney graduated in the spring with a bachelor's in theatre and now works as Tech Director for the Theatre Department. His job description includes building sets, and overseeing lighting and sound design.
During his college career, Farney was a student worker in the scene shop, where sets are built for performances. This, Farney said, is one of the main reasons why he jumped at the opportunity to apply for Tech Director when the position opened up at the beginning of October.
"I love acting, and anything theatre related," he said. "I like all aspects of it. With set building, I've been doing it since I was a sophomore in high school. It's a lot of fun. It's like a big puzzle."
Farney said his favorite part of the job is having keys to buildings on campus.
"If I would've gotten these as a freshman, I definitely would've been a little more mischievous, but now that I'm an actual [staff] member, I'm not mischievous but I definitely go explore," Farney said.
Farney plans to stay at Newman for a little while before ultimately moving to California to pursue acting.
"I still plan on moving and trying to do movies, but I decided to wait a couple years. It'll give me a chance to save up some money and get some experience," Farney said.
Sullivan is now a graduate assistant coach for the women's bowling team. She graduated in the spring with a bachelor's in art, with a photography emphasis, and competed on the varsity bowling team all four years of college.
Sullivan said she did not originally plan on working for the university after she graduated but felt like she couldn't pass up the opportunity after her coach, Billy Murphy, approached her with the position.
"Coach Billy asked me what my plans were after graduation and told me that he had a graduate assistant position opening up," Sullivan said. "I just had decided what I wanted to do next, but I did not want to pass up such a great opportunity."
Sullivan said she's glad that her time with the bowling team isn't over yet.
"I loved my time on the bowling team, and want to still be able to contribute to that great environment," Sullivan said.
PHOTO: Courtesy Photo, Carley Sullivan