By Madeline Alvarez, Editor-In-Chief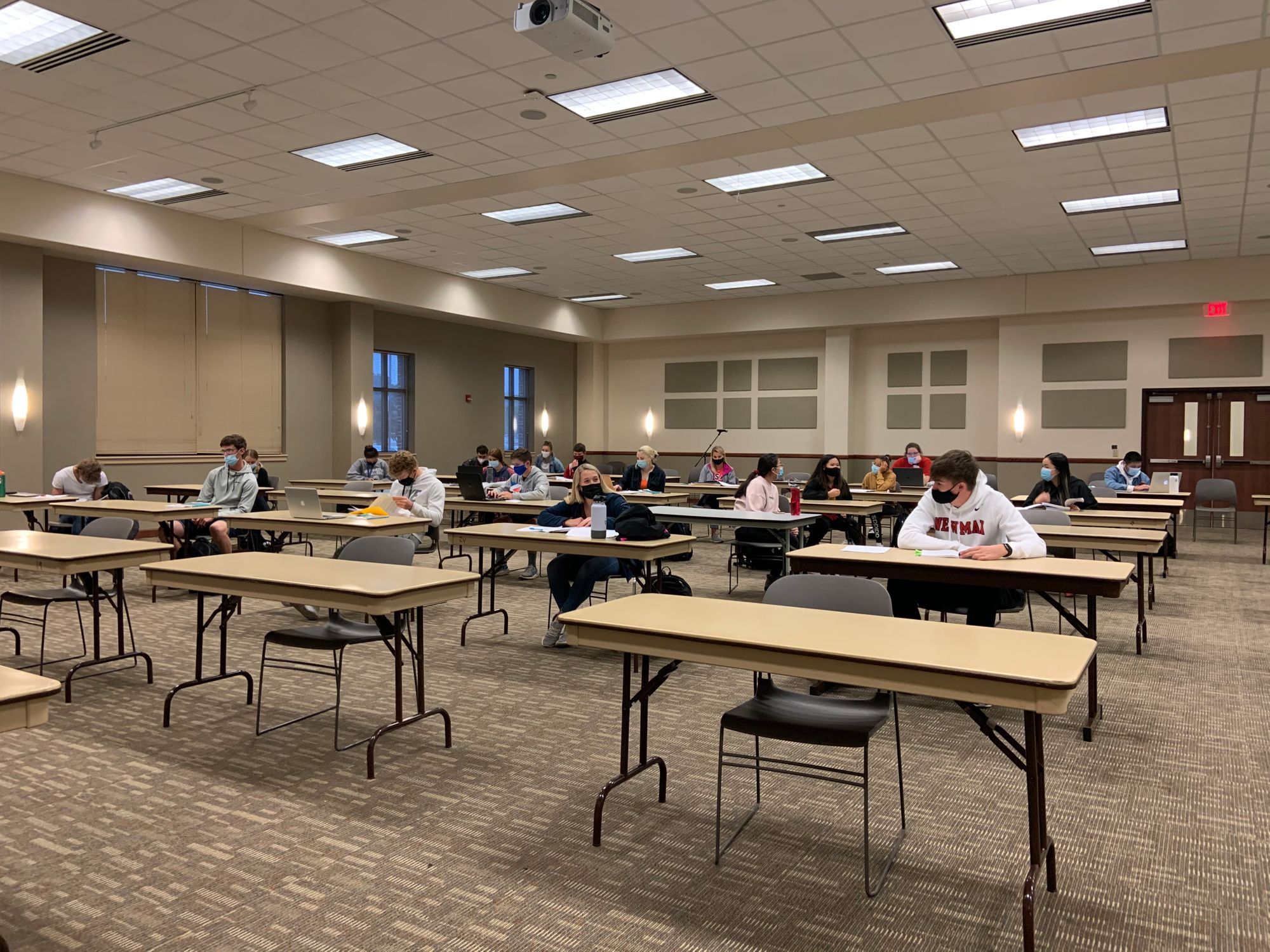 Registration for spring classes opened on Monday. Although there is no deadline to enroll, the registrar's office is hoping to enroll as many people as possible before Thanksgiving break, Registrar Lori Gibbon said.
Gibbon said that she wants to encourage students to get enrolled as soon as possible. Because of COVID-19, she said, class sizes will be smaller than usual like they are this semester. The faster students sign up for classes, the more time Newman will have to create more sections of classes to accommodate students if needed, she said.
"It's really just making sure that students don't wait," Gibbon said.
Gibbon said the first step students need to take is to schedule time with their academic advisors. Advisors can then help set up their students to register themselves for classes through Jetstream.
Gibbon said that getting enrolled early not only helps Newman plan for the spring semester but also guarantees retention.
"We want everybody to return, and we want everybody to have the classes that they need in order to graduate," she said.
If anyone has problems with registering, they can reach out to the registrar's office via email at Registrar@newmanu.edu.
Director of Financial Aid Myra Pfannenstiel said that students should check their Jetstream accounts to make sure that all of their financial aid documents have been filled out.
Students can also still fill out their FAFSAs for the 2020-2021 academic year if they have not already done so, she said. The FAFSA for this academic year does not close until June.
Anyone having issues with or questions about financial aid should contact the financial aid department via email at financialaid@newmanu.edu. Students can also come into the office or they can schedule a Zoom meeting.
Nicole Brown, manager of student accounts, said that one of the most common types of holds students might have on their accounts, which would prevent them from registering for classes, is one having to do with an outstanding balance on their account.
This does not necessarily mean a student would not be able to enroll in classes, however, she said.
"We will be more than happy to work with students as long as we can get a plan in place on the account," she said.
Brown said that students with any questions about holds on their accounts should reach out to the Student Accounts office via email at StudentAccounts@newmanu.edu.
"I feel like sometimes, students get worried when they see that they have a balance," Brown said. "I think they're probably nervous to come talk to someone. But we're very nice, friendly people. We will do everything we can to get you enrolled."
At an SGA meeting on Tuesday, Dean of Students Christine Schneikart-Luebbe said that SGA had been contacted by the registrar's office to help promote registration.
SGA President Gabrielle Altenor, at the same meeting, said that students who can show through their Jetstream account that they have enrolled will have the opportunity to get a free T-shirt at the Nov. 6 Jet Friday. The shirts will be provided by the registrar's office.
Schneikart-Luebbe encouraged the SGA senators to register as soon as possible as well.
PHOTO: Leanne Vastbinder, Opinion and Online Editor