By Sara Nielson, Guest Writer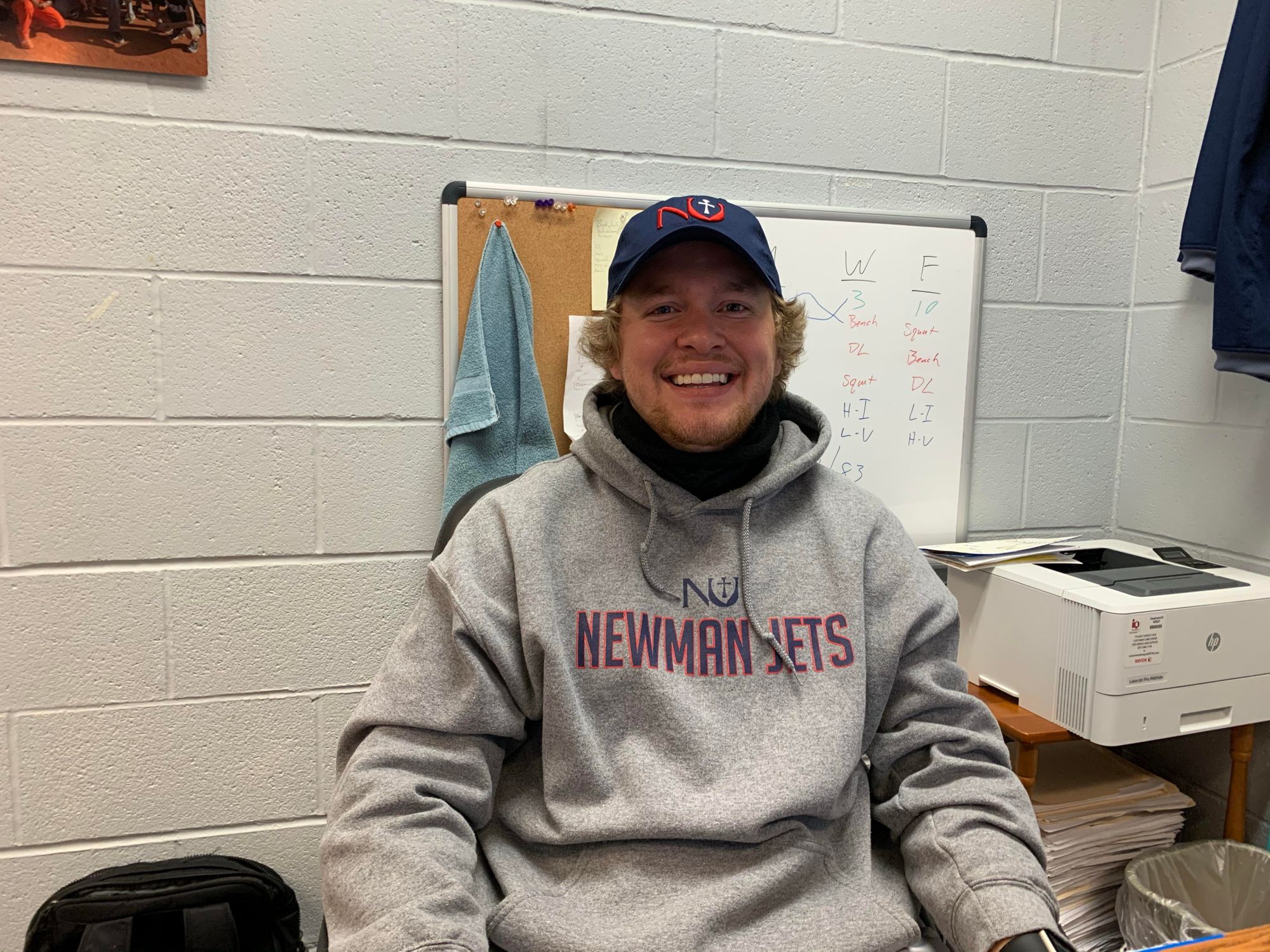 Newman has announced Hayden Jones will fill the role of the new head strength and conditioning coach. Jones came to Newman from Webber International, where he worked as the head of strength and conditioning for the last four months.
Ever since former coach Stryder Blackburn accepted a job offer at the University of Kansas, the Athletic Department has been looking for his replacement.
Jones, who is a native of Houston, graduated from Hastings College where he played football for five years.
According to Newman Athletics, he has a bachelor of arts degree in exercise science with a minor in strength and conditioning. He also has a master's degree in physical education and has done internships with the University of Minnesota and the University of Texas.
Jones said his philosophy for strength training that he will implement at Newman is based around human performance.
"I'm not looking to make athletes the best power cleaner or the best at snatch; I am here to help you be the best on the field or on the court," he said. "We're not making Olympic weightlifters here, we're making athletes. We're making people become faster, bigger and stronger."
Jones said he is eager to get all of the Newman sports teams in the weight room to work with them.
"I'm absolutely pumped," Jones said. "I am very excited to get everybody in here and start getting things going and getting them ready for their seasons."
Blackburn has been part of the hiring committee in the search for his replacement.
Athletic Director Joanna Pryor said they have been looking to find someone as qualified as Blackburn with the same knowledge and training.
"It has not been easy to find Blackburn's replacement as this job is something that takes organization and attention to detail," she said. "This person also needs energy and a passion for taking our student-athletes to the next level of fitness."
Head women's soccer Coach Jay Holmes said it is important to have a strength and conditioning coach who can support all of Newman's athletes. A skilled strength and conditioning coach allows the respective coaches to focus on the sport itself, he said.
"This job is crucial for my players to stay in the best physical shape in order to compete at the highest level," he said.
PHOTO: Tejay Cleland, Sports Editor