By Taylor Stevens, Staff Writer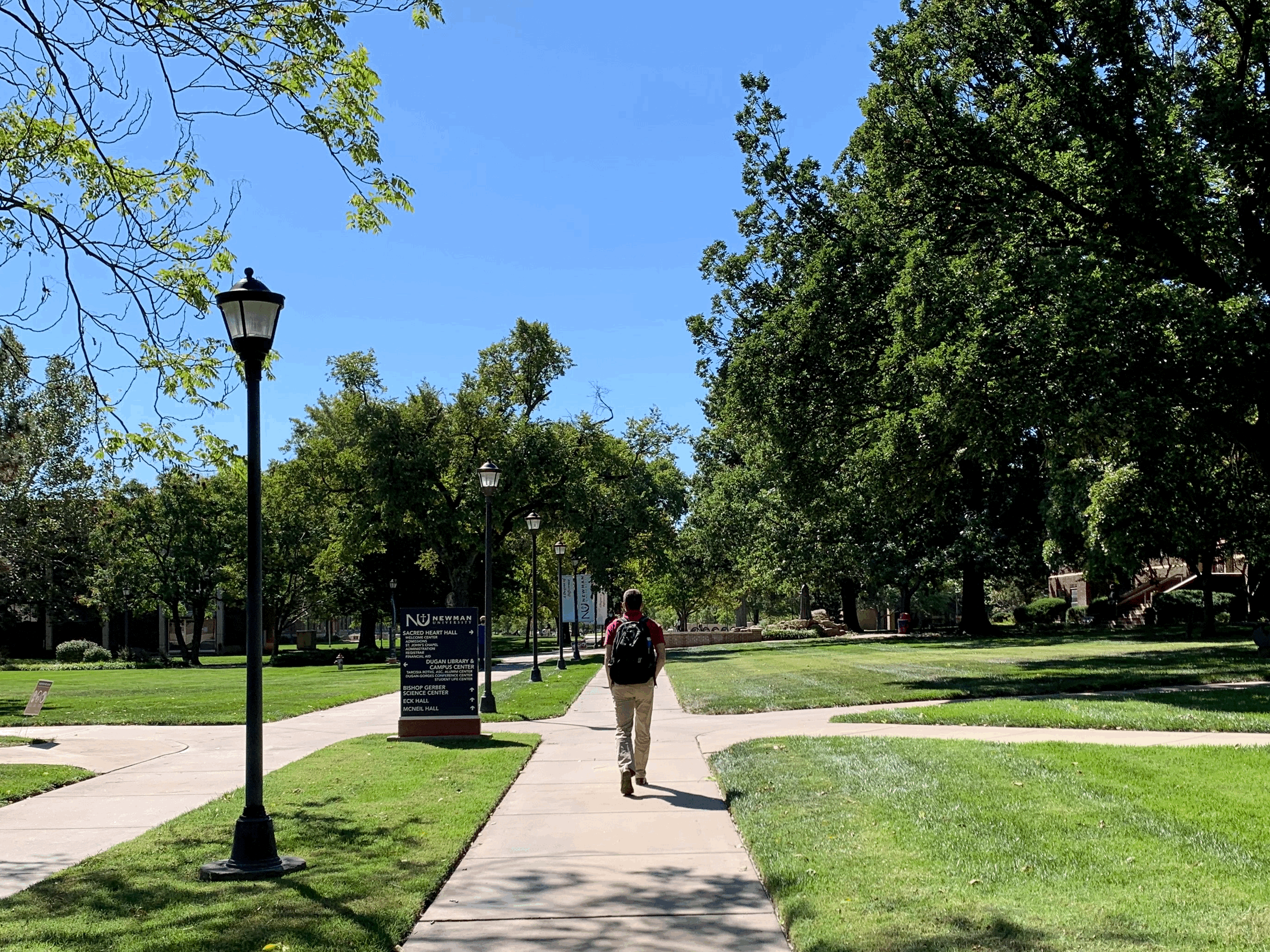 As Thanksgiving break draws near, some Newman students say they're not completely clear about how the rest of the semester will play out amid the COVID-19 pandemic.
Here's what's next: Students will have their last in-person classes for the semester on Friday, Nov. 20. Classes will still happen on Monday, Nov. 23 and Tuesday, Nov. 24, but they won't be in-person. Each professor will decide how they will continue each of their courses after Thanksgiving.
"Some may choose to do Zoom classes, where students have to meet at a certain time and Zoom into their class," said Lori Steiner, dean of school of arts and sciences and professor of mathematics. "Or they may choose to assign activities online."
How finals are conducted in each class is also up to the professor, Steiner said. Students could be assigned to write papers, take written exams or turn in projects.
"The nice thing about this semester compared to last spring when we had the sudden shutdown and faculty were not as prepared as they would have liked to have been," Steiner said. "We have known this since the beginning of the semester, so the faculty are prepared."
Newman announced at the beginning of the semester its plan to move classes online after Thanksgiving break. But some students say they've been unclear about what that will look like.
Junior Steven Nguyen said that whether or not his classes will resume via Zoom has not been fully communicated to him yet.
"I feel unsure due to the fact that professors are as baffled by the situation as students are," Nguyen said. "Online learning, although it has been made possible by Zoom, isn't as beneficial in my opinion. It's convenient and a means of getting by. Whether or not it gets the job done is another question."
The last day of virtual class will be Friday, Dec. 4. No classes will take place on Scholar's Day, which is Dec. 7. Finals Week is scheduled for Dec. 8-11.
Campus is scheduled to open back up for classes in person Tuesday, Jan. 19.
"I would just encourage students to ask their instructors about their classes if they are unsure," Steiner said.
The library will be open after Thanksgiving but as of now it is unclear at what hours it will be open during that time.
"Student Support Services, such as counseling, will still be available. Students needing support services should contact Melody Head," Steiner said.
PHOTO: Tejay Cleland, Sports Editor