By Tejay Cleland, Sports Editor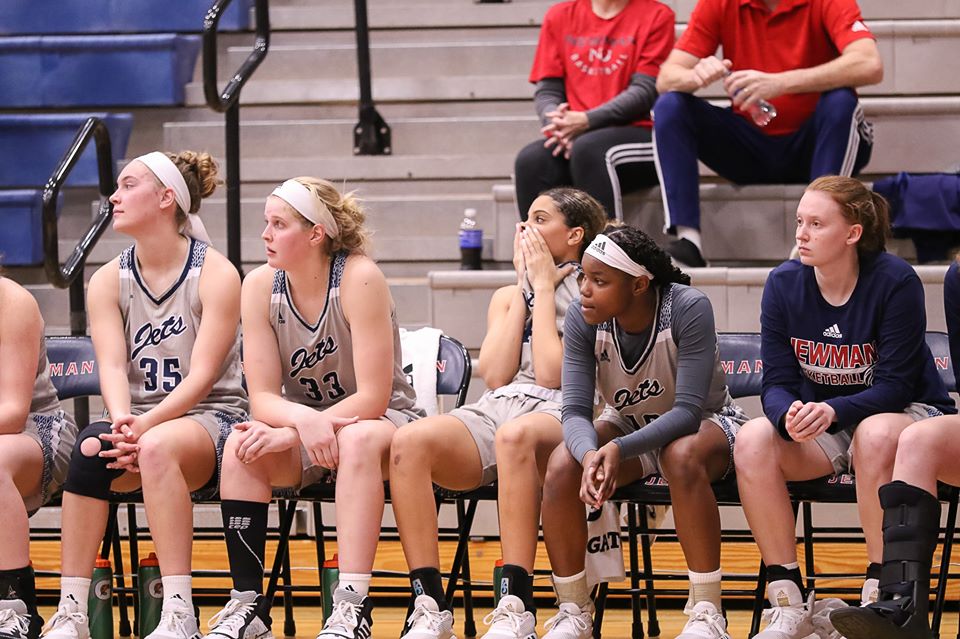 Newman's first men's and women's basketball games scheduled for today against Pittsburg State have been postponed until Tuesday after COVID-19 outbreaks on both teams.
Six women's basketball players and seven men's basketball players tested positive for coronavirus during the week of Nov. 2-8, and coaches from each team tested positive as well.
Both teams have followed the CDC recommendations regarding quarantining and were cleared to practice Monday. Both teams will ease back into practicing at the level they were before the positive cases, said head coaches of each team.
Athletic Director Joanna Pryor said the decision to postponing was due to the short amount of practice team each team would have had.
"If we're not getting out of quarantine until the 16th, we would have three days to practice and then play a game," Pryor said. "It wouldn't be fair."
Men's basketball Head Coach RJ Allen said his team will be cautious going forward to not wear out players after not being allowed to practice for two weeks.
"The one thing that I have to stay mindful of is that these kids have not competed for quite a while so we don't want to shock their bodies by going full tilt right from the jump," he said. "We want to ease them back in so that we try to lower the risk of injury."
Women's basketball Head Coach Darin Spence said that his team will have to ease into practice as well.
"If we coaches think we can just go right back to 2.5 hour practices, we are kidding ourselves and setting us up for bad things to happen," Spence said. "Heck, even this 'old-ing' ball coach needs time to recover and gain my stamina back."
Games will now begin on Saturday at home. Newman announced on Nov. 12 its attendance policy for home basketball games. Entry to games will be permitted for people on a pass list only. Each team will have a certain number of fans it can add to the pass list. "Aviator Club" members will then be able to have a chance to sign up for a seat at games, then students will have a chance to sign up for the remaining seats. Only one side of the gymnasium will be open for fan seating.
On Saturday, both teams will open their seasons taking on Missouri Southern State University. Last season, the men lost to nationally ranked MSSU 79-49 while the women fell 72-68.
Spence said he looks for his team to fight through the challenge of missing practice time to turn around the outcome this season.
"We played Missouri Southern once last year, and that's one of the games we gave away down the stretch, so we feel like we want to be better this time around," Spence said. "It's really hard to tell how we will be because we haven't been together for two weeks, but I do believe we have enough experience back and players who have built an amazing bond through all of this."
PHOTO: Courtesy Photo, Newman Athletics