By Tyler Push, Staff Writer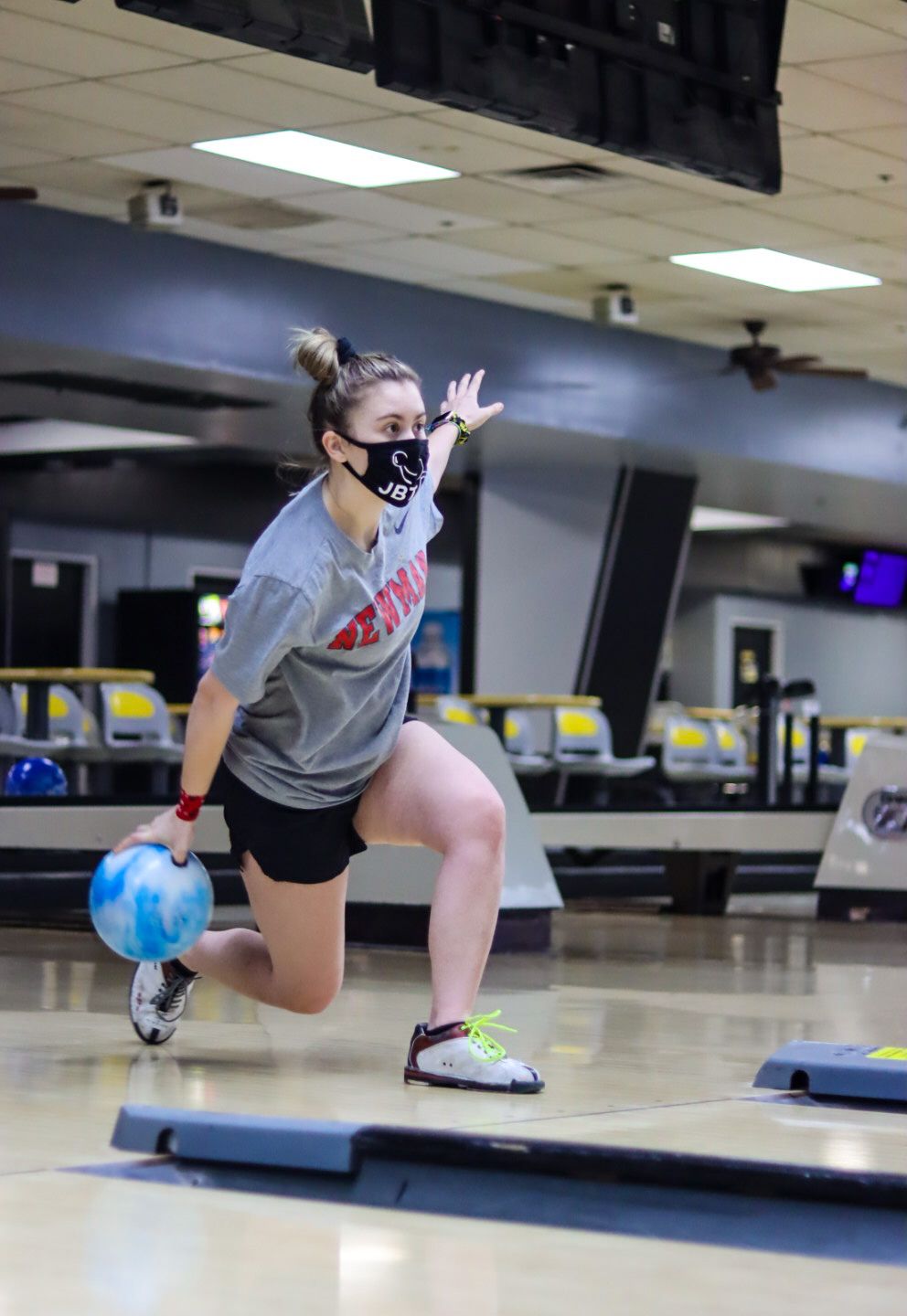 During the 2019-2020 season, the Jets bowling team did not win a single tournament. But Newman's bowlers aren't wasting any time this year. On Jan. 23 and 24, both the men's and women's teams found themselves at the top of the leaderboard at the end of the Southwest Intercollegiate Bowling Conference tournaments, which took place in Dallas.
The tournament was split into two days, SWIBC 1 on Saturday and SWIBC 2 on Sunday. Jets bowling dominated each event with contributions from several members of each team.
Junior Tyler Synovec found success on the men's side, finishing the day third overall with an average of 199.5. For the women, senior Madison Douglass and junior Destiny Truly earned all-tournament honors; Douglass finished first place, securing MVP honors for the SWIBC 1 tournament.
"This was the start to a long season and I'm just thankful to have begun our season in the winner's circle at both events," Synovec said. "The key to us moving forward is to not be satisfied with a couple of wins. We want to compete at the highest level week in and week out. In order to do that, we have to continue to communicate at an efficient level and trust our practice."
Sunday marked the start of the SWIBC 2 tournament. The Jets set the tone early and never looked back. Each team jumped out to an early lead of nearly 40 pins after the first game, and by the end of the sixth game, their leads had climbed to more than 200 pins.
Three out of the four all-tournament spots were taken by Jet men. Junior Justin Pechanec would finish first with a 230 average, and his teammate, sophomore Chasten Pojas, was right behind him with an average of 212. Sophomore James McIver's 208 average finished fourth. On the women's side, sophomore Morgan Cooper topped the field with an average of 205.
The Jets are coached by Billy Murphy and Justin Crumley, who are an experienced duo. Murphy is entering his 18th year as head coach and has acquired accolades including three national championships, and he has twice been named National Collegiate Bowling Coaches Association's Coach of the Year. Crumley is entering his sixth year as a coach for the Jets and was a member of the team prior, on which he was a three-time All-American.
"We have a lot of talent on both the men's and women's teams, so there is a lot to be optimistic about. We expect to contend every year for a national championship, and this year is no different," Crumley said.
He also said the team is fortunate this year to have quite a bit more depth than in years past, which he said was put on full display a couple of weekends ago.
The Jets look to keep things rolling at the Midstates Championship, which will take place at Northrock Lanes in Wichita on Saturday and Sunday.
PHOTO: Michael Alvarez, Staff Photographer