By Murphy Obershaw, A&E Editor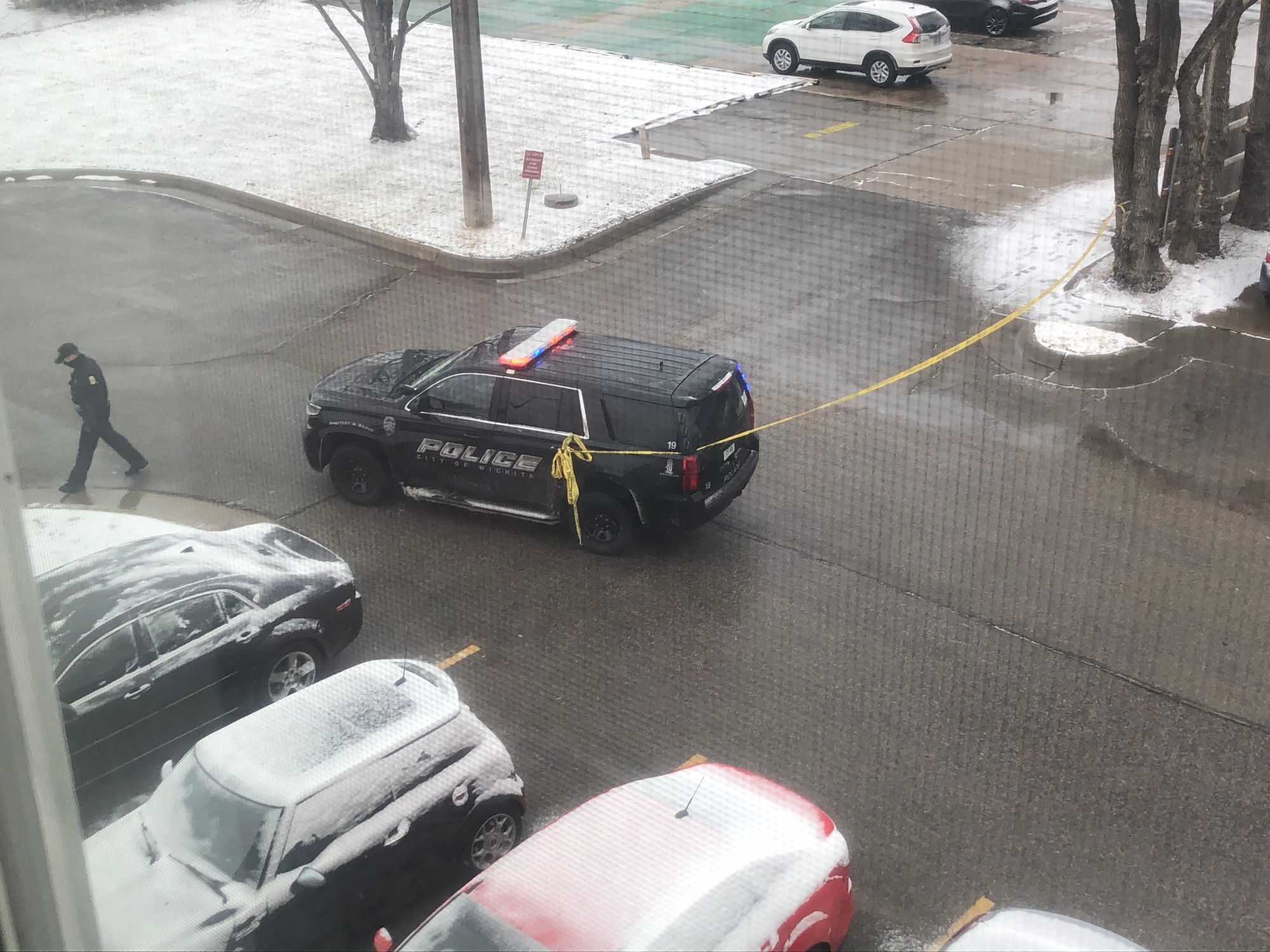 The Fugate and Carrocci residence halls went on lockdown for a brief time on Saturday after Newman University became part of a crime scene.
The Wichita Eagle reports that a female was killed after a car she was in was stolen from a local restaurant. Police told the newspaper she was in the backseat and was somehow caught by her seatbelt and dragged along Kellogg.
The suspect abandoned the stolen car but was caught by police and arrested. The female was pronounced dead at the scene.
At 12:47 p.m., students received an automated text alert warning them about the situation.
"Parking lots for Fugate and Carrocci Halls are closed. WPD on scene--no danger--avoid this area," the message said.
Students were not allowed to leave the residence halls.
Police cars were stationed around the parking lot and down by West Street. There was crime tape extending from a tree next to the Landing's fence to a police car in the parking lot of Carrocci.
Another text alert was sent out at 1:19 p.m. notifying students that everything was clear.
Resident Assistant Rebecca Oritz said she made sure no students went out the front entrance of Carrocci.
"I saw some of the baseball boys from down stairs...and they came over to me asking what was going on and stuff, and I was like, 'I have no idea what's happening. I just know that no one's allowed to leave,'" Ortiz said.
Director of Security Morris Floyd said the Fugate and Carrocci parking lots were involved in the crime scene. He didn't share any more details.
"No Newman students, faculty or staff were involved in this incident and were never in any danger," he said.
PHOTO: Murphy Obershaw, A&E Editor