By Tejay Cleland, Sports Editor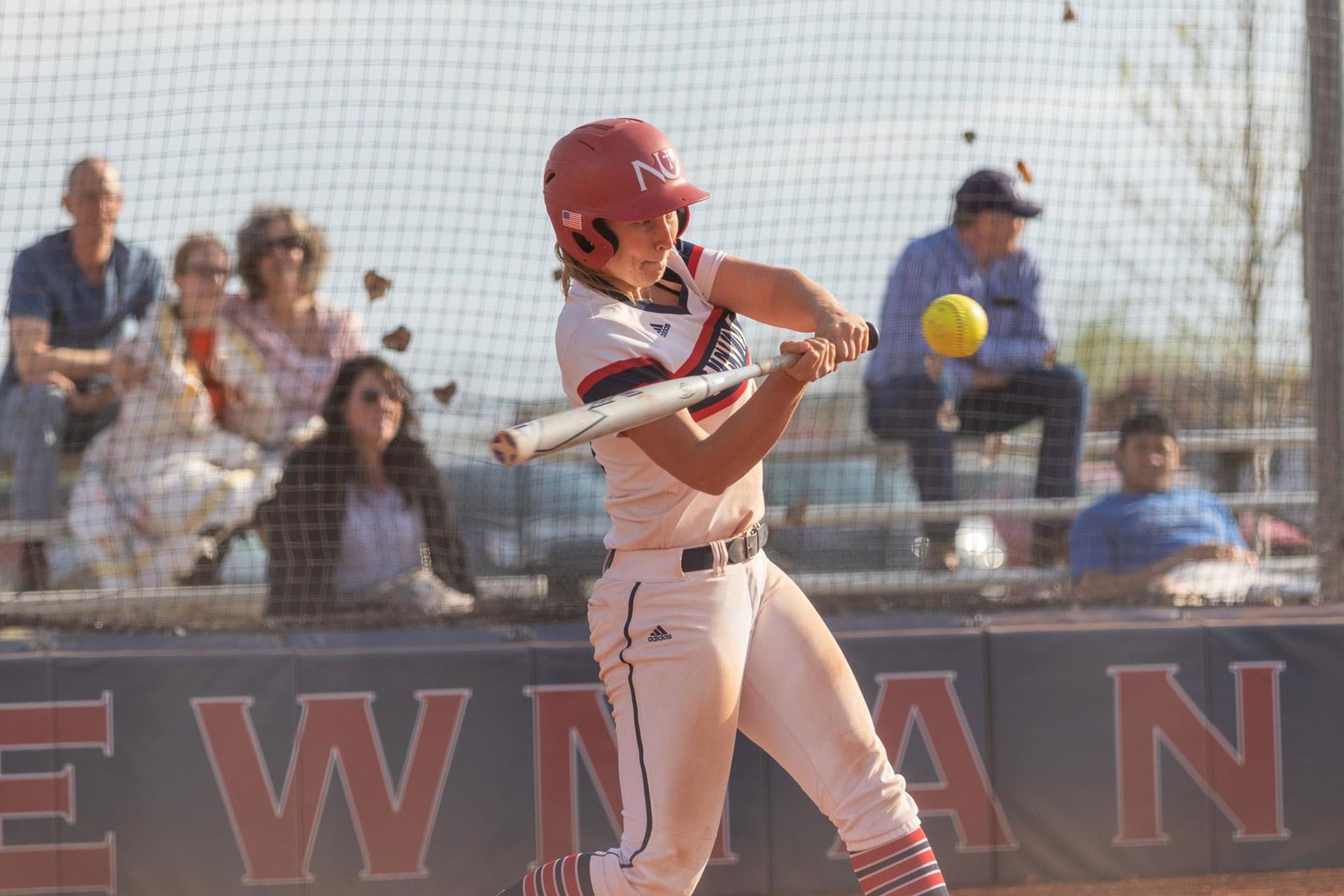 The Newman Jets softball team played its first games of the 2021 season against the East Central University Tigers in a doubleheader at home on Tuesday. The Jets fell in both games to the Tigers, 0-7 and 9-11.

The Jets' bats were quiet in game one as East Central allowed a total of only three hits to the Jets. Newman finished game one striking out 13 times.

A three-run third would help propel the Tigers over the Jets 7-0

In game two of the doubleheader, the Jets' bats came out. Newman jumped ahead early in the game, putting up two runs in the second inning on a two-RBI double from freshman Anissa Ramos.

After the Tigers responded in the third inning by scoring one unearned run, the Jets answered in the fourth, putting up four runs on four hits. The offense started with a single from freshman Kaitlyn Praught and a walk from sophomore Sydnee Davis. Ramos then delivered again, hitting a three-run home run into left field. Later in the inning, sophomore Taylor Ullery racked in a run for the Jets with an RBI double, putting the Jets up 6-1.

The Tigers chipped away at the Jets' lead in the top of the fifth inning, scoring four runs on four hits and making the score 6-5.

After a diving catch to save a run in the top of fifth, Praught drove a ball to right-center for a two-run home run to make it 8-5 Jets.

The Tigers then scored two in the sixth inning, to which the Jets responded with an insurance run knocked in on a double from senior Emma Eck that put the Jets up 9-7 headed to the seventh.

East Central rallied in the top of the seventh to tie the game up after a Kaleigh Ham RBI double and a Josi Goodman RBI single.

Newman was unable to win the game in the bottom of the seventh despite having a runner on second with one out, so the game went on into extra innings. The Tigers started the inning with a runner on second base, due to the NCAA's "International Tie Breaker" rule. The runner advanced to third on a wild pitch and scored on a fielding error making it 10-9. The Tigers would tack up one more run making it 11-9 Tigers.

The Jets were unable to score their international tiebreaker runner in the bottom of eighth to extend the game.
The Jets' softball team will travel to Lubbock, Texas, on Feb. 5 to compete in the Lubbock Christian Tournament against West Texas A&M, Lubbock Christian, Texas Permian Basin, and Midwestern State.
PHOTO: Courtesy Photo, Newman Athletics