By Spencer Jacobson, Staff Writer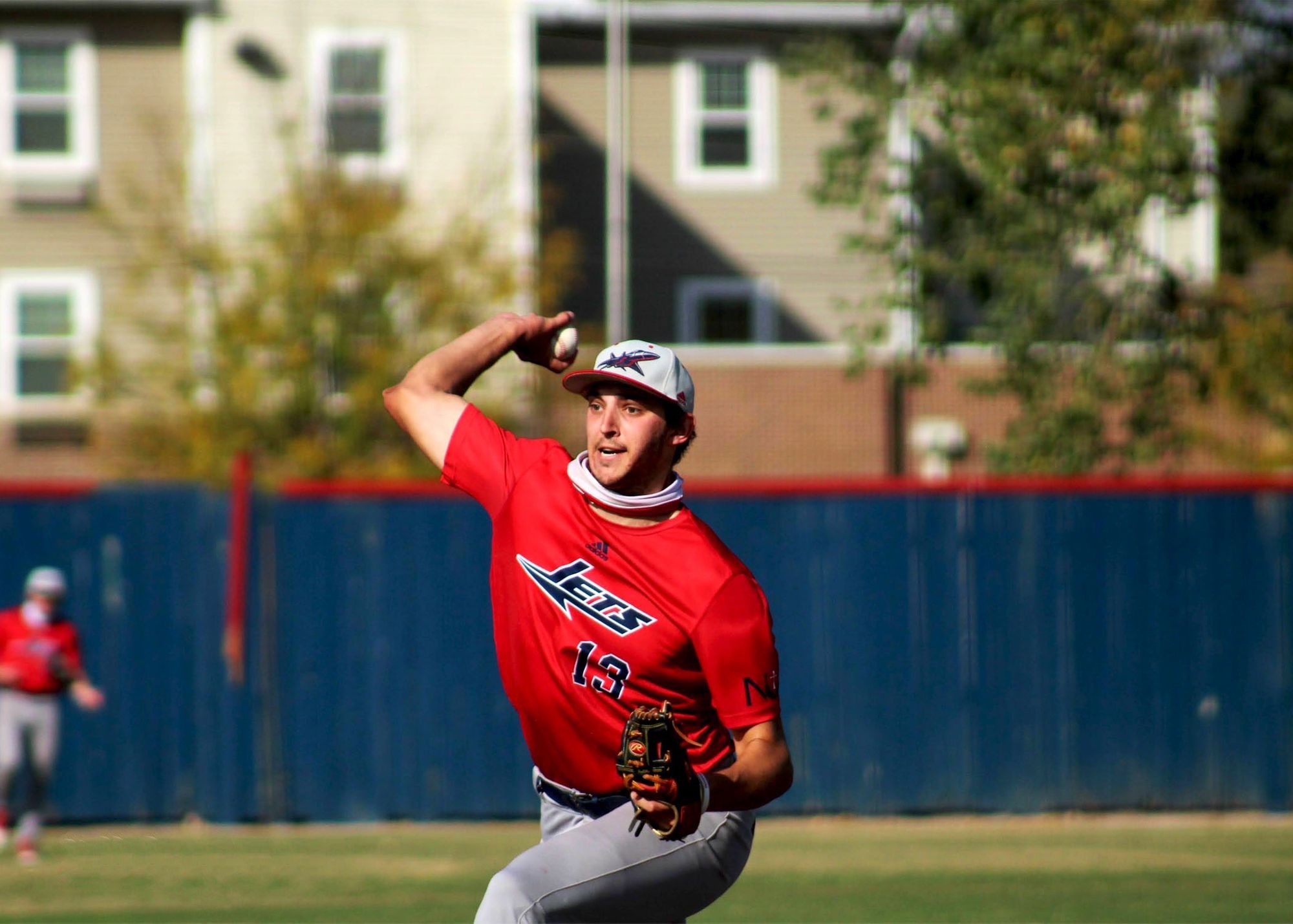 Spring semester is underway, and the Newman baseball team is preparing for its season to begin.
This year, coaches and players are looking forward to their first year of actual MIAA conference play.
Last year, the baseball team's season was cut short due to the outbreak of COVID-19. Before the premature end to the 2020 season, the team had a record of 8-15.
"We only played two teams last year and started on the third. But I think we are looking forward to how we will match up with the rest of the conference. I think we have a chance to be good but we have to believe we are good before we can excel," Devin Beard, senior infielder, said.
Like Beard, Senior Infielder Mitch Austin said that he too is looking forward to the team's first full season in the MIAA.
"We are ready to turn some head and make some noise in the MIAA. For the guys returning from last season, we got a little taste of the MIAA and we are hungry and eager for more," he said.
Drew Maus, the head baseball coach, said that last season, the team suffered a couple of injuries early on, which he thinks affected the outcome of some of its games. Once the team got into conference play, Maus said, it showed promise and he was excited about where it was heading.
"I thought we did a really good job of playing hard, playing aggressively, and hunting a win instead of just falling into it. We played two teams who were top 10 in the country, and our record doesn't show it, but we actually played very well against those teams," he said.
Maus said this season, the team consists of mostly freshmen and seniors and he is looking for two specific things from them this season, the first being for the upperclassmen to be good team leaders.
"That doesn't mean they have to be politicians on the stump and they don't have to be MVP's of the conference. They just need to make sure that day in and day out, everyone is on the same page of what needs to be done and doing it," he said.
The second thing Maus is looking for is good performances from the freshmen as they play their first games of college baseball, he said
"We have some talented freshmen that I am excited to see play, and I am looking forward to seeing what they can do," Maus said.
Beard said that the team hopes to win as many games as possible this season.
"I think the team has the same goal in mind. It doesn't matter how it happens but we want to win," he said.
Austin said that last year's season being cut short has encouraged the team to work extra hard in preparation for this season.
"I think mentally for the guys after last year being cut short, we have a greater appreciation for the phrase 'play each game like it is your last,'" he said.
Due to the 2020 season being cut short, this will be Maus' first full season as head coach.
"I am excited…at least to go through the entire season and get a feel for all the other programs in the conference and giving us more insight into what we need to get better at to compete," he said. "We have to work up rung by rung on that MIAA ladder, and getting through a full season will help us plan for the future."
Maus said he is most looking forward to seeing the energy the team has playing its first baseball game in almost a year.
"We have fifth-year senior guys who had their senior season taken away last year and decided to come back. I hope they enjoy it more than anything," Maus said.
Due to the COVID-19 pandemic, instead of its normal 50 game season, the Jets will play a shortened season of 40 games.
The Jets start their season at 1 p.m. on Feb. 12 with a three-game series at home against Southwestern Oklahoma State.
PHOTO: Courtesy Photo, Maleah Sandy