By Madeline Alvarez, Editor-In-Chief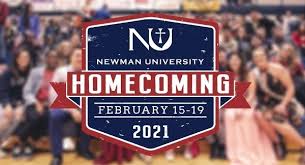 Homecoming will look a little different this year. Here's what you need to know to get your Jet Pride on:

The game: The men's and women's basketball games against Missouri Western will happen tonight, with the women playing at 5:30 p.m. and the men at 7:30 p.m. in the Fugate Gymnasium. Students will be allowed in the gym only if they are on a pass list from one of the players because of social distancing requirements, Josh Woods, graduate assistant for student activities, said.
A watch party will be held in the Dugan-Gorges Conference Center starting at 7 p.m., where the men's game will be live-streamed so that more people will have access to it. A tailgate-themed dinner and cupcakes will be provided. There will also be a photo booth. The event is free and open to all students. Face masks and physical distancing are required. It is a come-and-go event.

The royalty: The Homecoming King and Queen will be crowned during the game. This year's Homecoming Court members are: Braxtyn Stewart, Gabrielle Altenor, Haley Albers, Katherine Sullivan, Karen Do, Chase Bowman, Cole Schneiders, Mac Foley, Mitch Austin and Zachary Myers. Voting took place online and closed on Tuesday at 5 p.m.

After: Newman will not have an after party this year because of the ongoing COVID-19 pandemic, Woods said.
"...I have made most of the events virtual so all students can have the opportunity to participate. The events that are in person are come-and-go events or in space that allows for everyone to be physically distant," he said.
PHOTO: Courtesy Photo, University Advancement