By Tejay Cleland, Sports Editor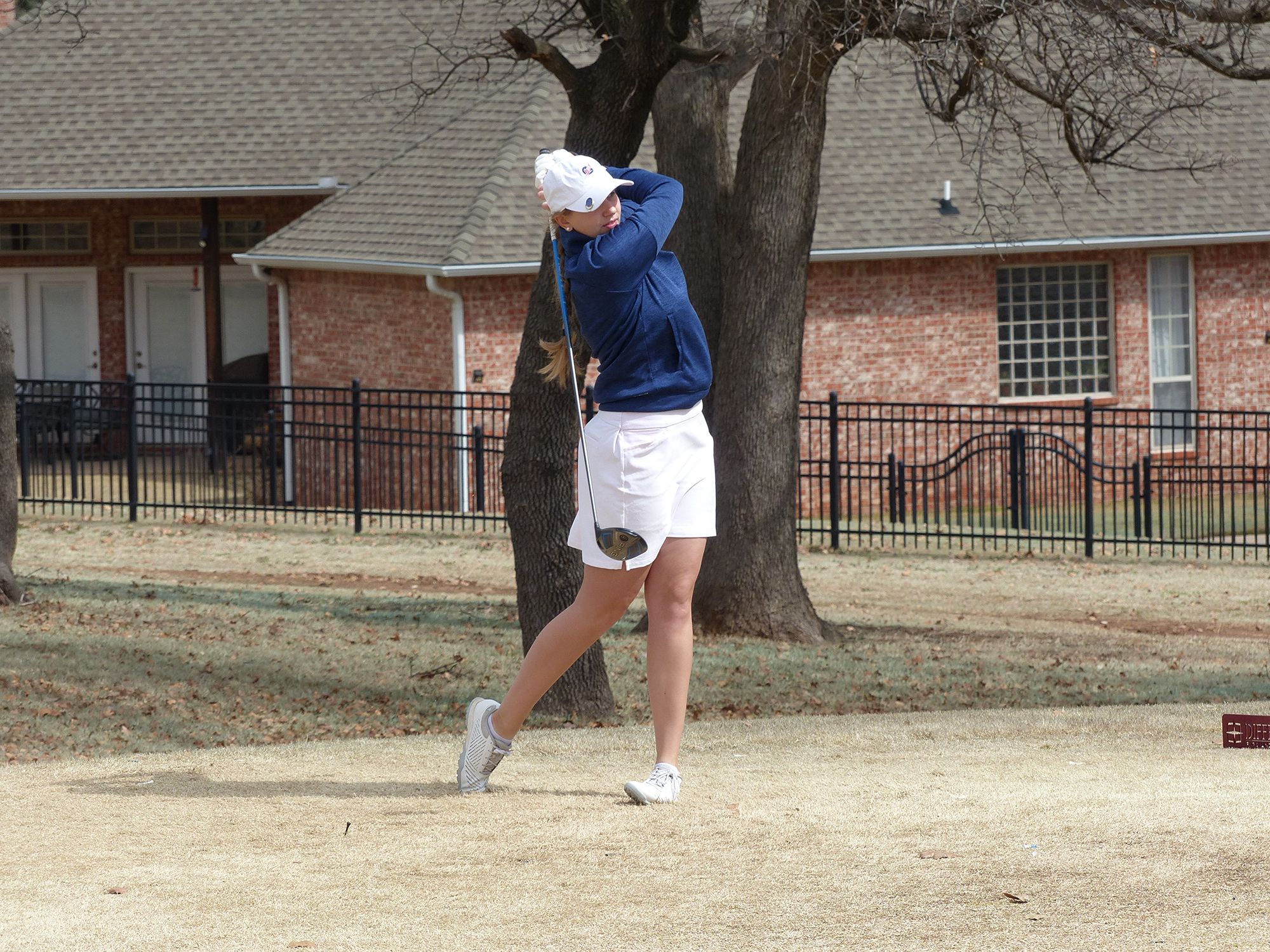 With both the men's and women's golf teams getting their seasons underway, both teams look to have good first seasons in the MIAA.

Women's team opens season
The Newman women's golf team opened up its season Feb. 7 in Carrollton, Texas, with one golfer performing beyond even her own expectations.
The Jets finished ninth overall while senior golfer Julia Korus finished third overall after shooting a 78 on the course in the first round, as well as a 74 in the second. The tournament was suspended after the second day because of weather.
Korus said she went into the round with no score expectations, hoping to just enjoy the chance to compete for the first time since COVID-19 canceled the team's season last year.
"All I wanted to do was to finish all three rounds and enjoy it as much as possible," she said. "I told myself that no matter what my score will be, I should be glad I got a chance to compete again."
Head men's and women's golf coach Taryn Torgerson said she expects Korus to keep up this hot start and have a great season.
"When Julia got back to campus this fall, there was something different about her mindset and her approach to the game," Torgerson said. "She's motivated to have a great season and end her career on a high note. I expect big things from her."
The Jets also had two other golfers break scores of 90, with senior Kassidy Chance shooting 88 and an 84, finishing 38th. Senior Kate Robertson shot an 89 in both rounds finishing 43rd.
Torgerson said she sees the potential that her three seniors could have special seasons.
The women's golf team will be traveling to Edmond, Oklahoma, to the SNU Difee Ford Invite next on March 8.

Men's team looks for success in first full MIAA season
The men's side will begin its season on March 1 in Cabot, Arkansas. Torgerson said Junior Ty Wilson, junior Justin Looper and sophomore Matt Schrock have shown great things heading into the season.
This will be both the men's and women's first full season in the MIAA after the season was canceled last spring. Torgerson said there are many unknowns with the conference and that she will have her team work on what they can control.
"The MIAA conference is really good and very competitive," she said. "Without playing for a year with the canceled seasons, it's hard to tell where we will fall. We are just focusing on getting better every day and being the best versions of ourselves that we can."
PHOTO: Courtesy Photo, Newman Athletics