By Spencer Jacobson, Staff Writer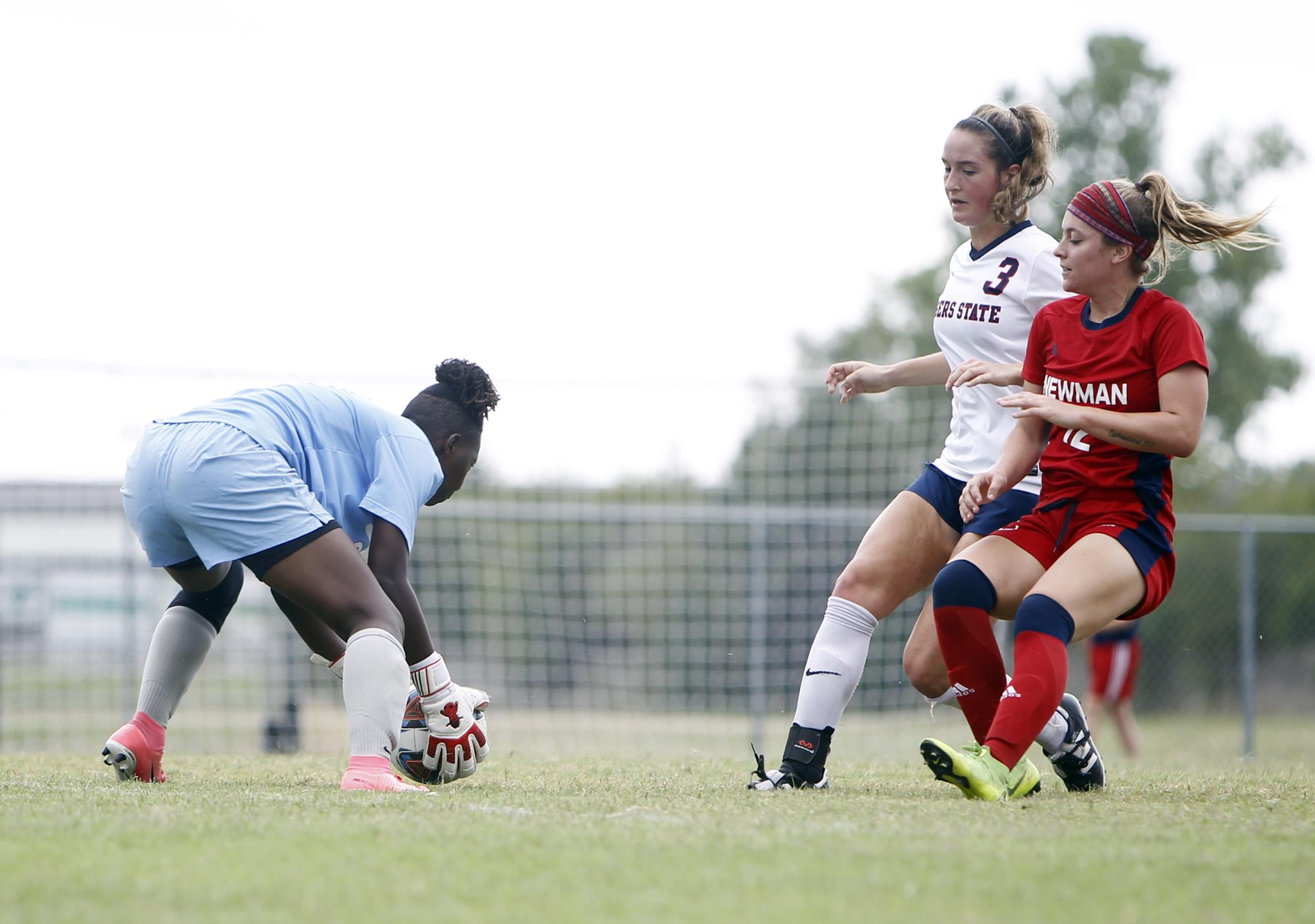 The women's soccer program will be hosting a "College ID" recruiting camp with the Friends University women's soccer program on Feb. 27.
The two programs will host the one-day camp for high school women's soccer athletes with an interest in playing soccer at the collegiate level.
Jay Holmes, the head women's soccer coach, said that he was inspired to host this camp to promote Newman's women's soccer program within the larger soccer community and to provide an opportunity for local talent to be seen by coaches from both Newman University and Friends University.
"I reached out to Coach Brent Hobson at Friends University about the idea and he was interested in collaborating with me on this College ID Clinic concept," he said.
While they have pushed the clinic information to all area high schools and clubs, Holmes said that interested athletes from other areas are welcome as well.
"We have a good number of local kids that have signed up at this point, but surprisingly, interest from outside the area has been positive as well. We have high school athletes from Kansas, Oklahoma and Missouri signed up for the clinic," he said.
Holmes said that he is interested in looking at recruits for the 2022 and 2023 seasons and has already begun reaching out to soccer clubs across Kansas, Missouri, and Oklahoma.
The coaching staffs from both universities as well as current Newman women's soccer players will be present to participate and assist.
"Current Newman University players have a lot to offer the high school prospects in terms of providing insight into college life, both on and off the field," he said.
Next year, Holmes said, organizers may look into inviting additional coaches.
"This year, it will just be the respective coaching staffs from Newman and Friends that will be present at the camp. However, we may expand the opportunity to other collegiate coaches in the area next year," Holmes said.
The Jets and Falcons will host the College ID Camp starting at 1 p.m. at the South Farha Sports Center Indoor Fields in Wichita.
PHOTO: Courtesy Photo, Newman Athletics