By Tejay Cleland, Sports Editor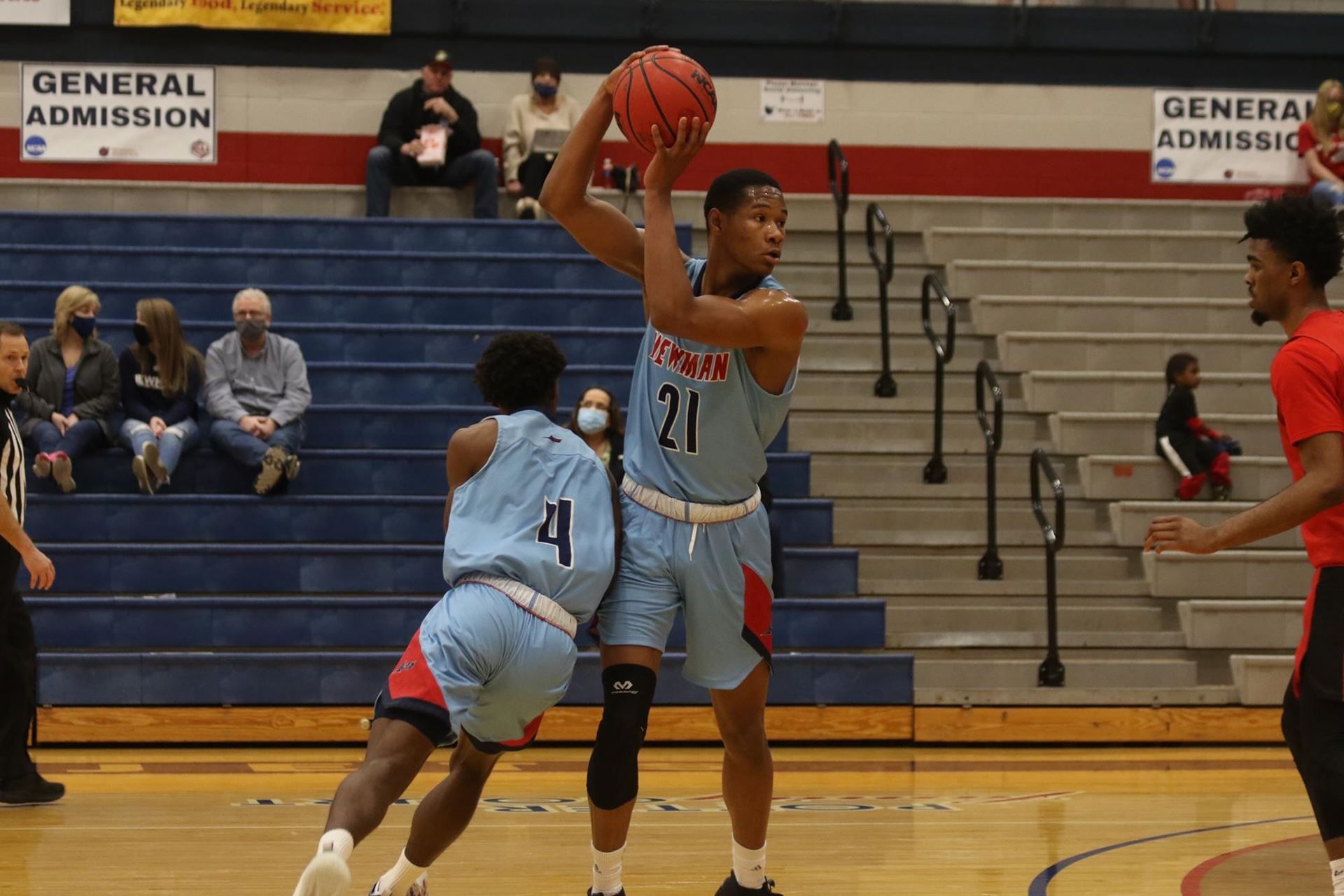 Newman's men's and women's basketball teams are both headed into their final week of games, and despite both teams' mid-season struggles, both were able to pick up wins in their final week of home games.
The wins snapped a 10-game losing streak for the women's team and a 12-game losing streak for the men.
The men's team was able to secure a win for Homecoming, beating Northeastern State University 74-66. The Jets had two players with more than 20 points: junior Joel Boyce, who scored 22 points as well as sophomore Ian Lee, who scored 21. On the women's side, the Jets six seniors finished their final home game with a Senior Day win, defeating Rogers State 60-47 behind seniors Brooke Haney's 13 points and Bailey Hawkins' 16 rebounds.
Women's Basketball Head Coach Darin Spence said he was pleased that his team could finish its home schedule on a high note.
"It's always nice to win that last home game of the year and leave that imprint on everyone's mind as we move forward," he said.
The women's team is heading into their last two games with a record of 4-16, while the men are 3-17. This is the men's team's first spell of back-to-back losing seasons since 2005-2007. It is the women's first since 2014-2016.
Spence said one thing his team is struggling with is shooting the ball well consistently.
"All season long we have had open looks within our offense," he said. "We just haven't knocked them down in a consistent manner, and that is what we have been missing."
Men's Head Coach R.J. Allen said his players need to improve their strength.
"Really, going into next year, one thing to focus on is the physicality of the league," he said. "We have got to get stronger, and I believe that those guys are going to take that seriously now."
Allen said although the team has struggled, he is proud of the way the players persevered through adversity and things that they could not control.
"They've gone through a lot this year," Allen said. "This year has been up and down. There has been postponements and cancellations, so what I think the guys have done a really good job at is being able to adjust on the fly and still continue to learn."
Spence said he is proud of the way his team worked to stay competitive under tough circumstances this season.
Both teams will be taking on Lincoln University tonight in Jefferson City, Missouri, as well as Pittsburg State University in Pittsburg on Saturday.
PHOTO: Courtesy Photo, Newman Athletics