By Spencer Jacobson, Staff Writer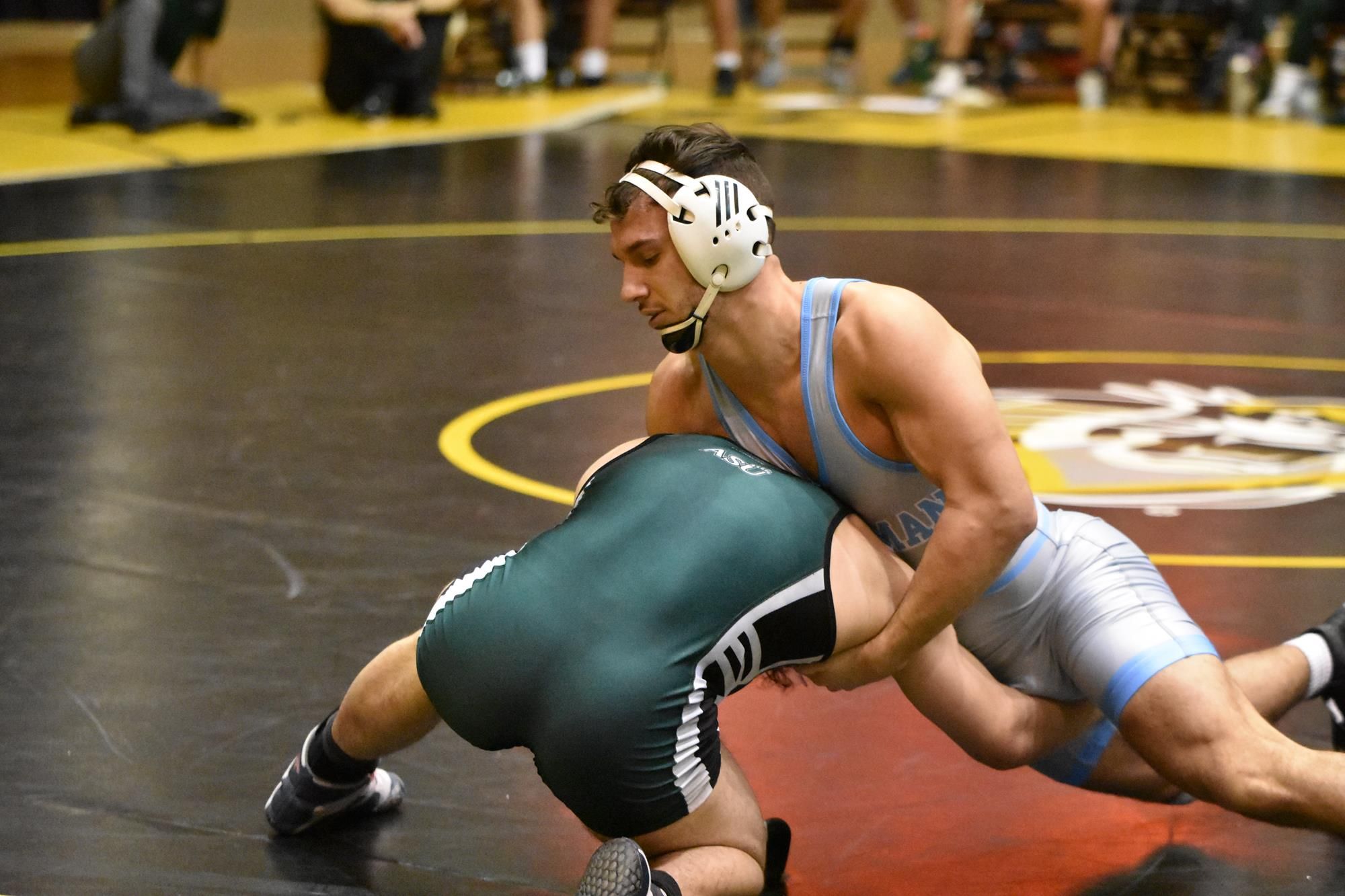 The wrestling team saw some success in its final dual of the season, defeating Central Missouri 44-4 on Feb. 6, and it's hoping to continue to build on that success as it prepares for the NCAA Super Regional on Sunday.
Despite a unique and reduced season because of COVID-19, head coach Ryan Smith said that the team remains determined.
"It would have been very easy to just throw in the towel for the year. But the guys are staying engaged, they're hungry, they know what their end goal is, and we are excited to see them go through the next few weeks," he said.
Though the team has done many things well this season, Smith said, the work does not stop there.
"We have to improve the little details. We have to remain focused and remain tough," he said.
Redshirt Junior Kameron Frame said he thinks the team's strength this season has been its ability to adapt.
"This season has been a strange time for everyone, but having this season cut in half makes it challenging. The team has also done really well at bouncing back and learning from any mistakes that are made," he said.
Smith said another strength that the team has been relying on this season is its family atmosphere.
"These guys have each other's backs. They are in it together and they have one goal: to compete at the highest level every weekend and make sure that when they step off the mat the other kid knew their name," he said.
Going into the rest of the season, Frame said, he is most looking forward to traveling and bonding with his teammates.
"All of the work we can do to prepare ourselves is done. Now it's just time to go out there and have fun," he said.
Smith said that over the last few weeks, team members have been focused on preparing their bodies for the regional tournament, which could qualify them for the national tournament.
"We want to make sure they are in a position where they feel good both physically and mentally and just make sure they are in the best possible situation to step on the mat come Sunday and battle it and make it to the national tournament," he said.
The last couple of seasons, Smith said, they have taken two athletes to the national tournament and hope to continue that success.
"At the end of the day these guys just need to show up and battle each match and let the cards fall where they fall. With the way the year has been, it is going to be interesting," Smith said.
The Jets will compete at the NCAA Super Regional Sunday in Edmond, Oklahoma.

PHOTO: Courtesy Photo, Newman Athletics