By Spencer Jacobson, Staff Writer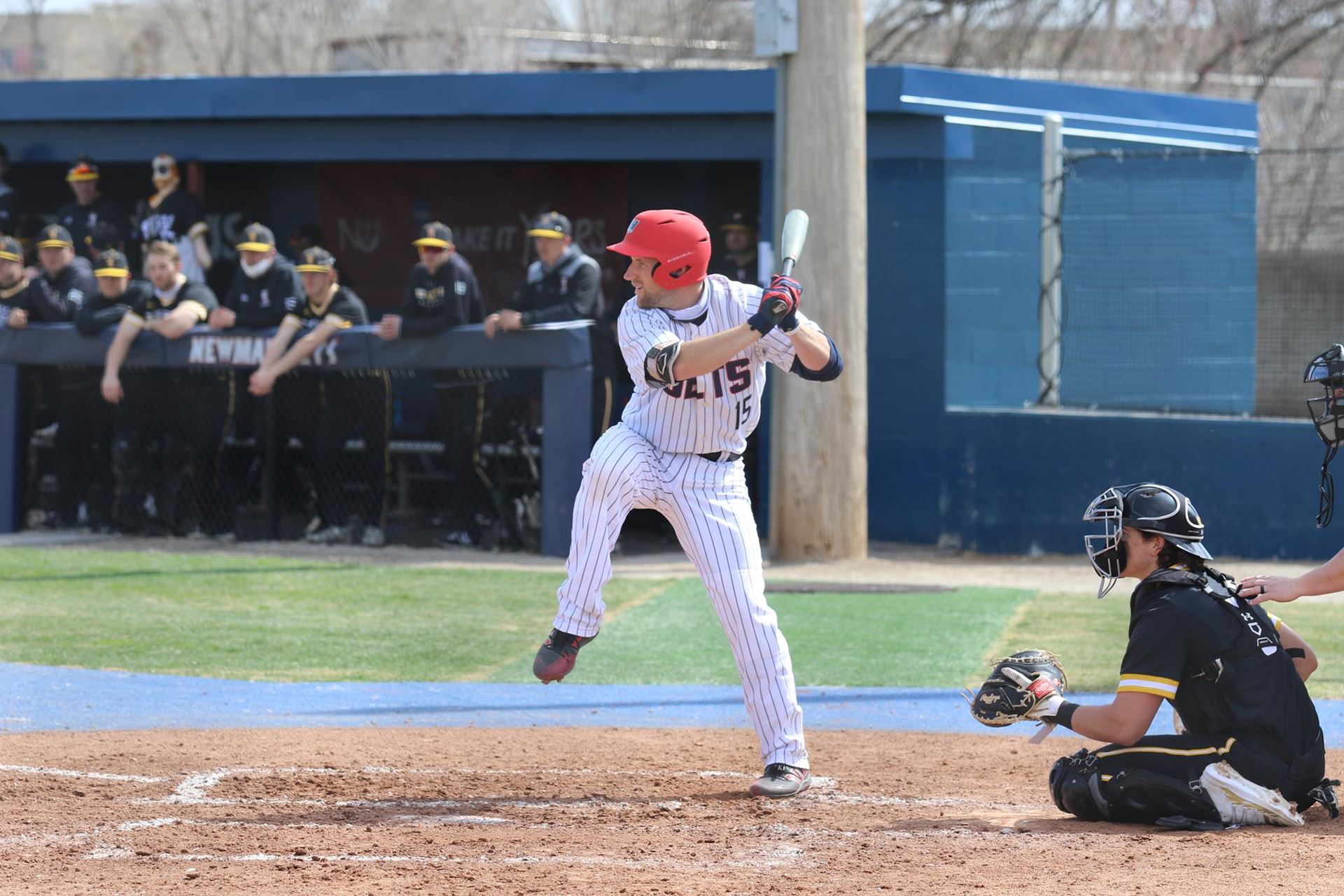 The baseball team opened its season after a three-week delay caused by winter weather and by the team's entire pitching staff being quarantined for 10 days, until Sunday Feb. 28, after positive COVID-19 tests.
Last weekend, the Jets were able to travel to Warrensburg, Missouri, to compete against Central Missouri in a three-game series. The Jets lost the series 0-3.
Drew Maus, head baseball coach, said the team played decent offensively and hit well but just made errors at the wrong time and failed to play clean baseball.
"That is not helpful when you are trying to take down a team with UCM's ability and prestige," he said.
At home on Tuesday, the Jest split a double header against Wayne State.
The delayed start to the season, Maus said, played a role in the season's losses since members lost 10 games and had fewer practices.
"There was about 10 days that we were inside because of snow and weather," Maus said. "Our offense being able to come out and hit and put up some runs obviously was not affected because the only thing you can do inside is hit," he said.
However, because of missing out on outdoor practices and practice time for pitchers, Maus said, the Jets struggled defensively.
"We thought we put ourselves in good positions to make plays, but we just didn't make them. That is something that needs to be addressed moving forward," he said.
Going into its games this week, Maus said, he hopes the team continues its aggressiveness offensively but continues to improve defensively.
"On the mound and defensively we need to clean up a lot of things to make sure that we are able to compete every weekend," he said.
Maus said that with an already shortened season and now 10 fewer games, the season's stakes have been raised and there is more pressure on the team to perform.
"Instead of us knowing that we have time to get better, we have to have a sense of urgency knowing that if we are going to achieve making the conference tournament, that is not just going to happen down the road, we have to start playing that way right now," Maus said.
The Jets start another three-game series against Northeastern State at 1 p.m. Thursday in Tahlequah, Oklahoma.
PHOTO: Courtesy Photo, Newman Athletics