By Tejay Cleland, Sports Editor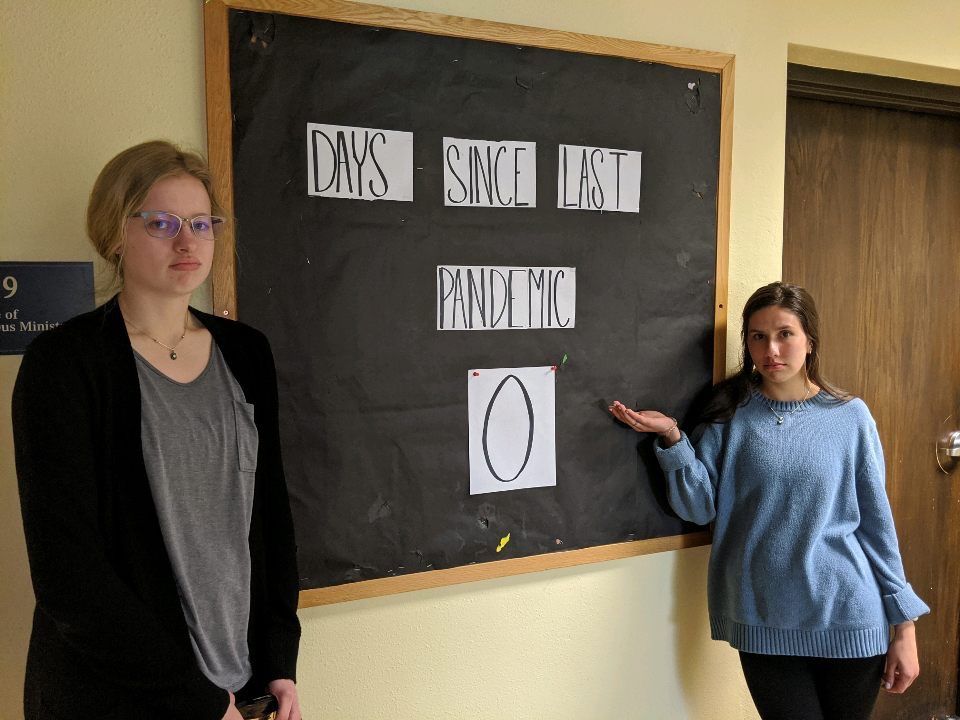 Happy one-year anniversary of the sports world going into a freeze. We have officially survived 365 days of cancellations, suspensions and postponements due to the pandemic.

On March 11, 2020, the world's attitude changed from "Wash your hands and you'll be fine," to "Go to your room and don't come out."

On this day last year, the Newman baseball team was traveling home from a Wednesday game in Bethany, Oklahoma, against Southern Nazarene University. The news broke the night before that the Ivy League was cancelling its conference tournament due to the virus. The baseball team was talking about what was going on, and I remember we were all pretty confused.

I remember seeing on Twitter after the game everything going on in Oklahoma City with the NBA. Utah Jazz center Rudy Gobert tested positive for the novel coronavirus, COVID-19. The Thunder were warming up to take on the Jazz at 7:30 p.m., and then minutes before the game they canceled it citing a positive case. Hours later the NBA announced it was suspending its season indefinitely, starting a wave of cancellations across the country.

The next morning it was announced that the NCAA was cancelling all winter and spring sports championships. Just that quickly, the NBA, March Madness and the College World Series all were ripped away from sports fans. The MLB announced that afternoon that the remainder of spring training games would be cancelled and that opening day would be postponed two weeks.

So that left Newman athletes wondering about their seasons. Newman baseball played Northeastern State University at home to open up a weekend series on Thursday, March 12. We were in the dugout watching our coach go back and forth talking with Newman Athletic Director Joanna Pryor with our minds wandering about what was going to happen at the end of the day.

After a 6-5 win, our coach brought us over and let us know that the MIAA conference was suspending the rest of the season indefinitely, but there were plenty of unknowns still. We went to an athletic department meeting the next morning to learn about what was going on. That afternoon, our coach let us know that we could go home until things calmed down. Little did we know, we would not see our teammates again for five months.

One year later, we are all together and able to play games--after weekly covid tests and constant mask wearing, of course.

On January 1, 2020, I and many people would have never guessed that the sports world would be affected like it was in March. Now with full seasons being played with precautions, it shows us that sports, and many other things for that matter, should never be taken for granted.
PHOTO: Courtesy Photo, Father Adam Grelinger