By Hadassah Umbarger, Staff Writer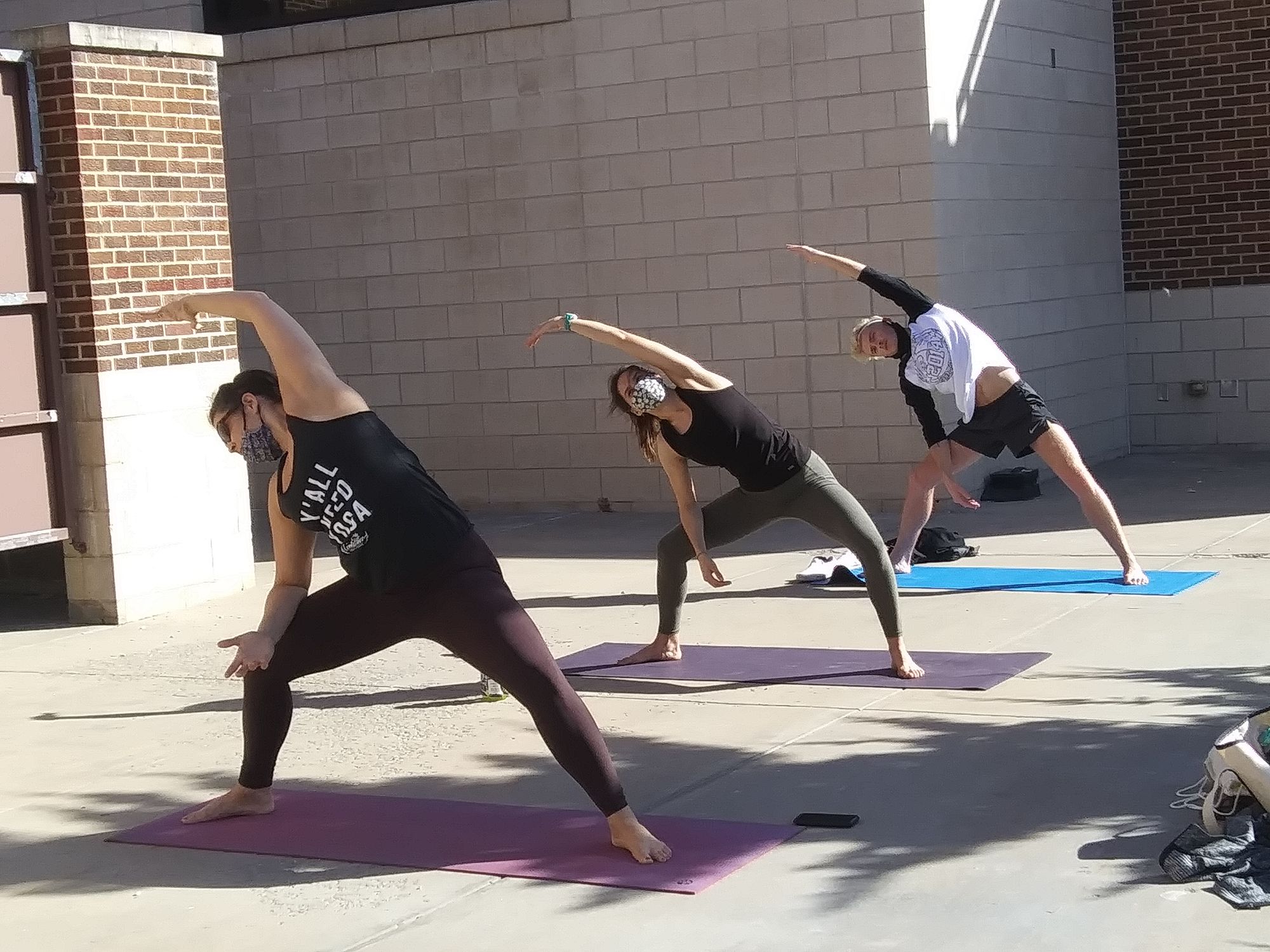 This semester, Newman's Student Government Association has started to implement themed months with events on campus tying into those themes.
SGA President Gabrielle Altenor, senior, said that the group made the decision in an effort to coordinate with another side of campus, the Division of Student Affairs.
"I wanted to have a more active role in working with the Division of Student Affairs… to make sure that we were maximizing the potential for students to come to our events," Altenor said.
Graduate Assistant of Student Activities Joshua Woods said that he was excited to be working with SGA.
"It is always great to see student organizations working together," Woods wrote in an email. "This allows for their programs to reach a wider audience and to possibly have larger events (safely, of course)."
Some examples of themes are last month's focus on Black History and this month's focus on "System Safety Check," which Altenor says will be all about the health of students' minds, bodies and souls.
"All the programs that you will see are aimed at providing resources and ways for students to relax and focus on themselves," Woods said.
Altenor said that the month will include events like a yoga day, a skate night at Genesis and a Newman Night at Orange Theory.
"I'm really just excited about this entire month in general because it's ensuring the full encompassing health of our students — so really focusing on the mind, body and soul — because they really can't have academic excellence without them," Altenor said.
Posters have been hung around campus with the lineup of events for this month.
Altenor said that another one of the events that's most exciting to her is a clinical psychologist who's coming to speak on campus. Altenor said that the university's president, Dr. Kathleen Jagger, helped organize the event.
"I'm really interested to see what he has to say because the conversation will really be centered around college student health and mental health," Altenor said. "I have a lot of good questions from my senate members, and it seems like it would be a very interesting conversation."
Altenor said that next month's theme will be "April Flowers and Volunteer Hours"— "So focusing more on community and getting out into the Wichita community as well as volunteering within it," she said.
"As an event planner you know you have succeeded when your attendees are happy and enjoy the event," Woods wrote. "I hope the students really enjoy the events for the next couple of months as a lot of planning has gone into each month with students and student feedback in mind."
PHOTO: Madeline Alvarez, Editor-In-Chief