By Murphy Obershaw, A&E Editor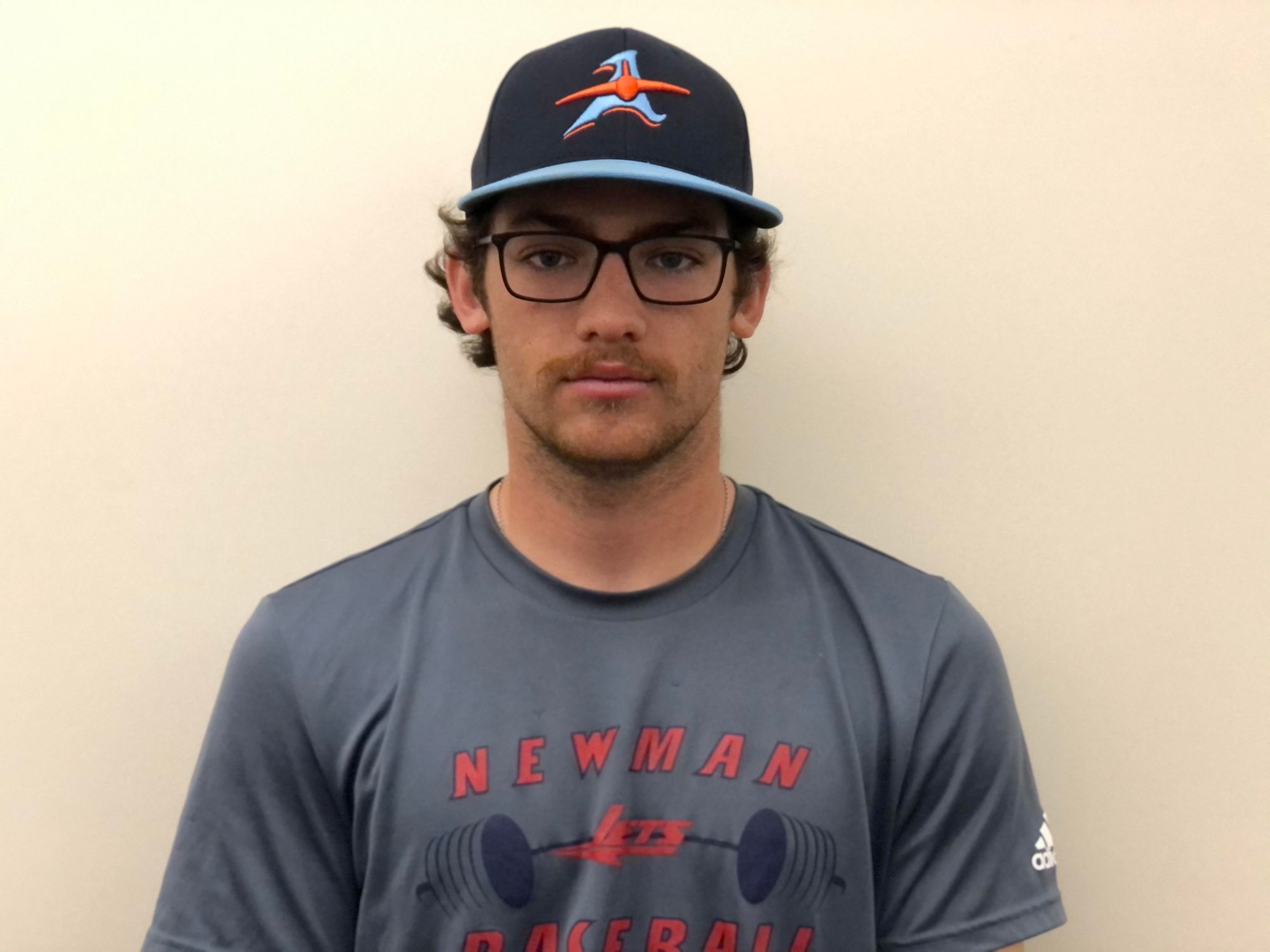 In fall 2020, Newman saw the resurgence of mullets on the heads of male students. In spring 2021, the popular trend in men's hair has moved from the head to the face.
That's right: Mustaches are in.
There are different reasons why men on campus say they are growing mustaches. Some, like several baseball players, say they grew their mustaches out because their teammates were doing it.
"I heard a couple other teammates, right before March started, they were like, 'Yeah, everybody get ready for Mustache March,'" junior Andrew Paten said.
Paten was told that to observe Mustache March, he should shave before the month started and then let that 'stache grow.
"I think everyone on the team liked it. They said it was a good look. A couple people off the field thought it was goofy, but we all loved it," he said.
Paten and his teammates participated in Mustache March, but some of them, including Paten, started to shave their mustaches before the end of the month.
"I was just kind of tired of it," he said.
Others, like fourth semester nursing student Sam Bowman, said they weren't influenced by anyone, but decided for themselves to grow a 'stache.
Bowman said that he let his facial hair grow out because he was lazy. He grew a beard instead of just a mustache, but once COVID-19 hit, he had to shave the beard because of hospital rules.
While he did have to shave the beard, he decided to keep a mustache.
"You can't take yourself too seriously when you have a mustache because you know you look ridiculous and everyone else knows you look ridiculous," he said.
Junior Daniel Knolla decided to grow a mustache and beard because he said he looks young with a clean shaven face.
"Without it, no matter what age I am, I look 16," he said. "It's either I don't have a mustache and I look too young or I do have a mustache and I look mature."
Knolla said that it seems that people like his facial hair, but sometimes it can get unkempt and sometimes he doesn't want to deal with it.
"Sometimes, I am also like 'I just want to shave my beard...I just never want to deal with it again.' And the next day I'm like, 'I'm very glad I didn't do that,'" he said.
Despite having these random urges to shave, Knolla said he likes having a mustache.
"I think we should increase mustache appreciation," he said.
PHOTO: Michael Alvarez, Staff Photographer