By Leanne Vastbinder, Opinion and Online Editor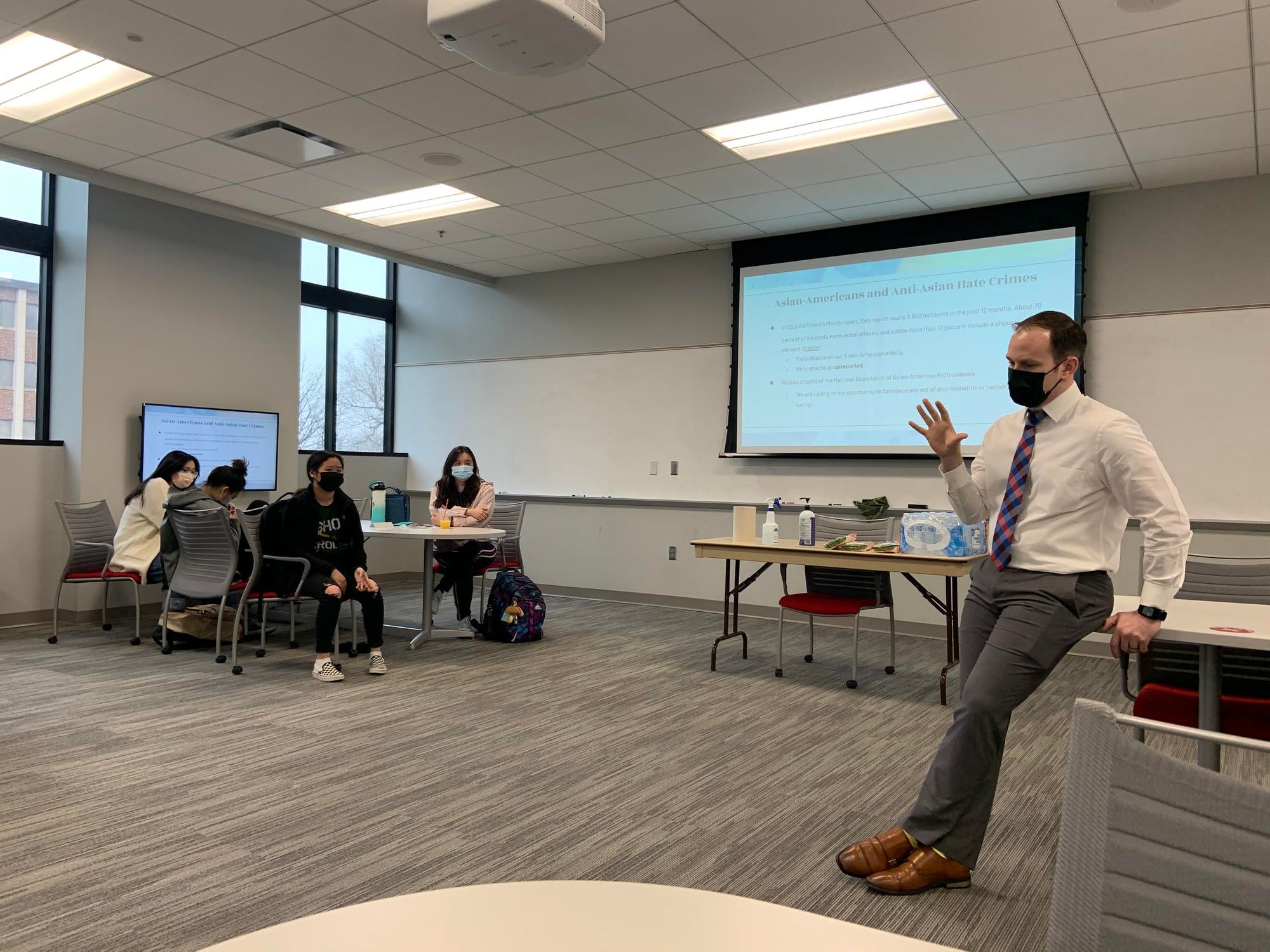 Wichita Mayor Brandon Whipple attended a meeting with Newman's Asian Student Association to discuss recent hate crimes against the Asian American community in the United States.
The meeting, which drew 16 people, was led by ASA President Karen Do, who asked students for thoughts on the recent shootings in Atlanta where several spas were targeted and six of the eight victims were of Asian descent.
Do said that not only the incident but also public reaction to the incident disturbed her.
"It made me uncomfortable that this person went to different spas and just open fired on people. It made me uncomfortable that they were mostly Asian women, and it made me uncomfortable that it kind of got dismissed," Do said.
Junior Shayla To said that the incident hit close to home because it could have been someone from her family who was killed.
"For me, I got emotional because it could've been our mothers, our aunts, our sisters in those salons," To said. "But it makes my heart very warm that there are people rising up to support and check on the Asian American members of the community."
After several students shared their reactions, Whipple spoke about the incident and asked for feedback on ways Wichita could become a safer, more welcoming environment for all communities.
"What happened in Georgia didn't happen in a vacuum," he said. "We have seen an uptick in violence against Asian Americans. I'm here because I'm an ally. I want to work to make Wichita better and that includes anyone who feels that they aren't safe in Wichita because my job is to make Wichita a place that you feel safe in."
Students took turns sharing their personal experiences of discrimination and concerns for the Asian American community. Whipple ended the meeting by reiterating his desire to make all communities of people feel at home in Wichita.
"As your mayor, I will make sure and utilize all of my authority and influence to make sure that you are safe, that this is a place for you," Whipple said. "We will work together to make Wichita a place for you and your children if you choose to stay."
PHOTO: Leanne Vastbinder, Opinion and Online Editor