By Marie O'Neal, Staff Writer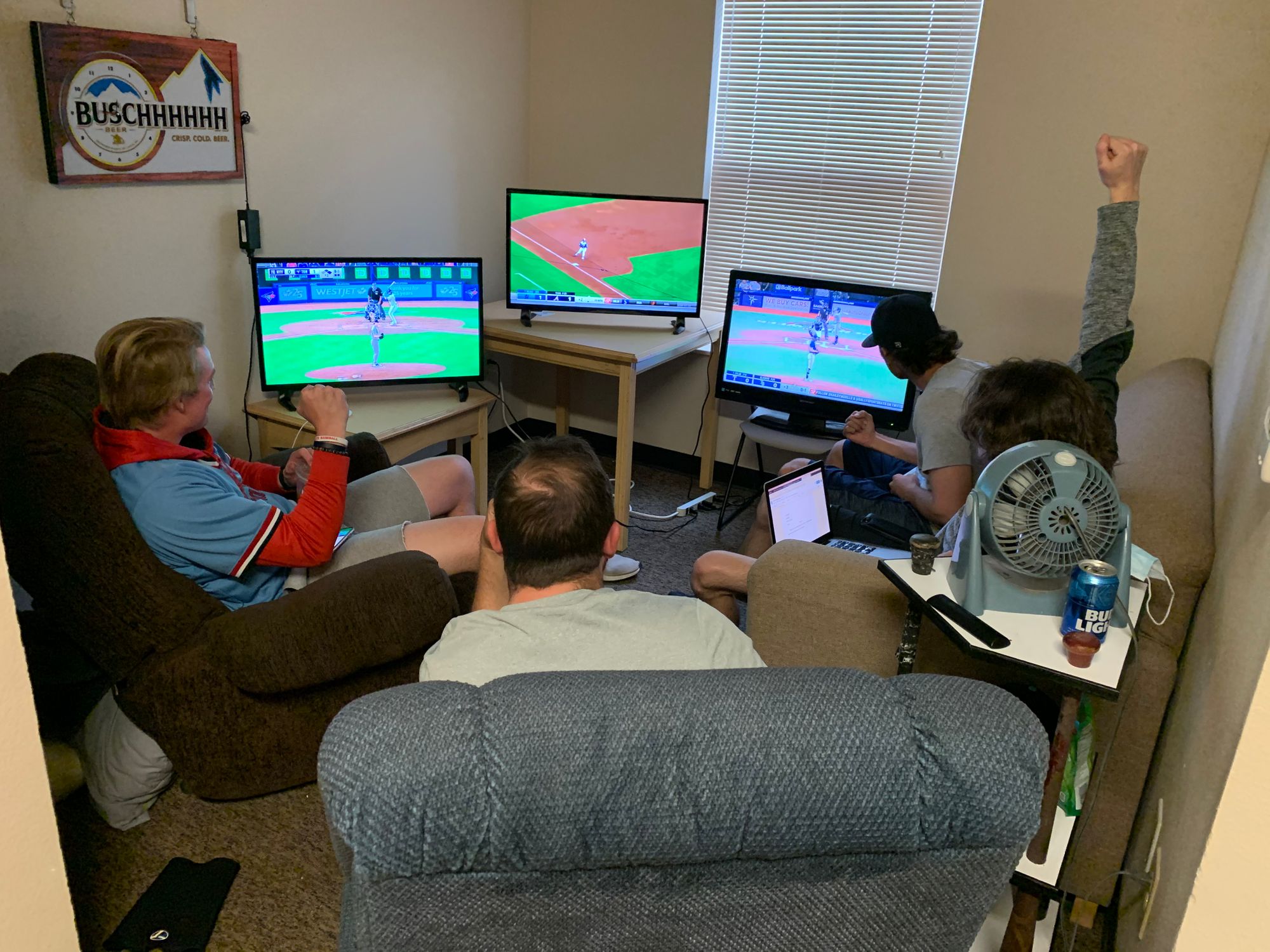 It's baseball season. With the plethora of games, how do you keep tabs on your fantasy league without missing out on the highlights?
This dynamic roommate duo, Seniors Tyler Push and Jared Roberts, had a plan so that they could stay updated on all of the games at the same time.
Push and Roberts started the year the way most college students do with one TV for their Fugate apartment.
However, their entire world changed when they partnered for an intramural cornhole tournament which they won. The prize: a new TV for each of them.
So they did what any self-respecting college men would do and created the ultimate sports-viewing center: a man cave complete with a Busch Light light-up sign for optimum decor.
Push and Roberts were dreaming about the setup before the tournament.
"We talked about it and decided if we won the tournament then this is what we'd do," Roberts said, "so we set it up like this, and we love it."
Junior Connor Langrell lives across the hall from Push and Roberts. While he would still be their friend even if they didn't invite him to the man cave, Langrell said the sweet setup helps to keep their friendship alive.
"It's really nice to have the triple screen since we're all in the same fantasy league," he said.
Each screen shows a different MLB game at one time, so the cavers don't miss out on any of the action.
Langrell said it's not hard to keep track of all three games at once, even though some may think it would be.
"You just look in between every pitch for the pitch on the next team," he said.
It's early in the season, but Langrell is currently winning the fantasy league and feels confident his team will stay in the lead.
The season is 22 weeks long, and the men plan to make use of the triple screens until summer, they said.
PHOTO: Marie O'Neal, Staff Writer