By Katherine Sullivan, Staff Writer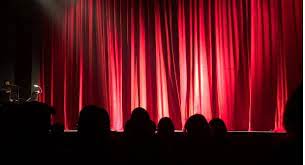 The Newman University Music Department is preparing for its spring concert, "Live in Living Color," a performance of songs from movies, television shows and musicals throughout the years.
"The show includes classic and modern TV themes, but it is a jukebox musical so there are our usual Pentatonix numbers, Disney, contemporary Broadway numbers including 'Hamilton,' classic rock and a fun cartoon medley," Director of Music Deanne Zogleman said.
Because of the COVID-19 pandemic, the spring show will look different from it has in past years. Precautions aside, there is another change related to the choreography within the show.
"This year, there isn't quite as much dancing throughout the show, and usually I choreograph the entire show," Zogleman said. "However, I have the rights to a snippet of the Broadway choreography for the last song we will do which is from the hit musical, 'The Prom,' so the select dance ensemble will be doing that at the end, which is exciting."
Even through the pandemic and new precautions, the department as a whole has been hard at work preparing for the show, Zogleman said. This preparation isn't limited to rehearsal time for the performers, but also includes time working on the set.
"The students log tech time building, painting, etc. on the set. It is important to me that they have the entire theatrical experience — not just performing on stage," Zogleman said. "I love putting all this together… It truly is a team effort."
"Live in Living Color" will hit the DeMattias Performance Hall stage April 22-24 at 7:30 p.m. Masks will be required for all members of the audience. Newman students will receive free admission with their student IDs, and general admission is $12. Seating will be limited due to physical distancing, so reservations for the three shows can be made by calling 316-942-4291 ext. 2196 or by emailing zoglemand@newmanu.edu.
"These students have worked so hard throughout the semester so please come celebrate their talent and hard work," Zogleman said.
PHOTO: Courtesy Photo, Newman Advancement