By Tyler Push, Staff Writer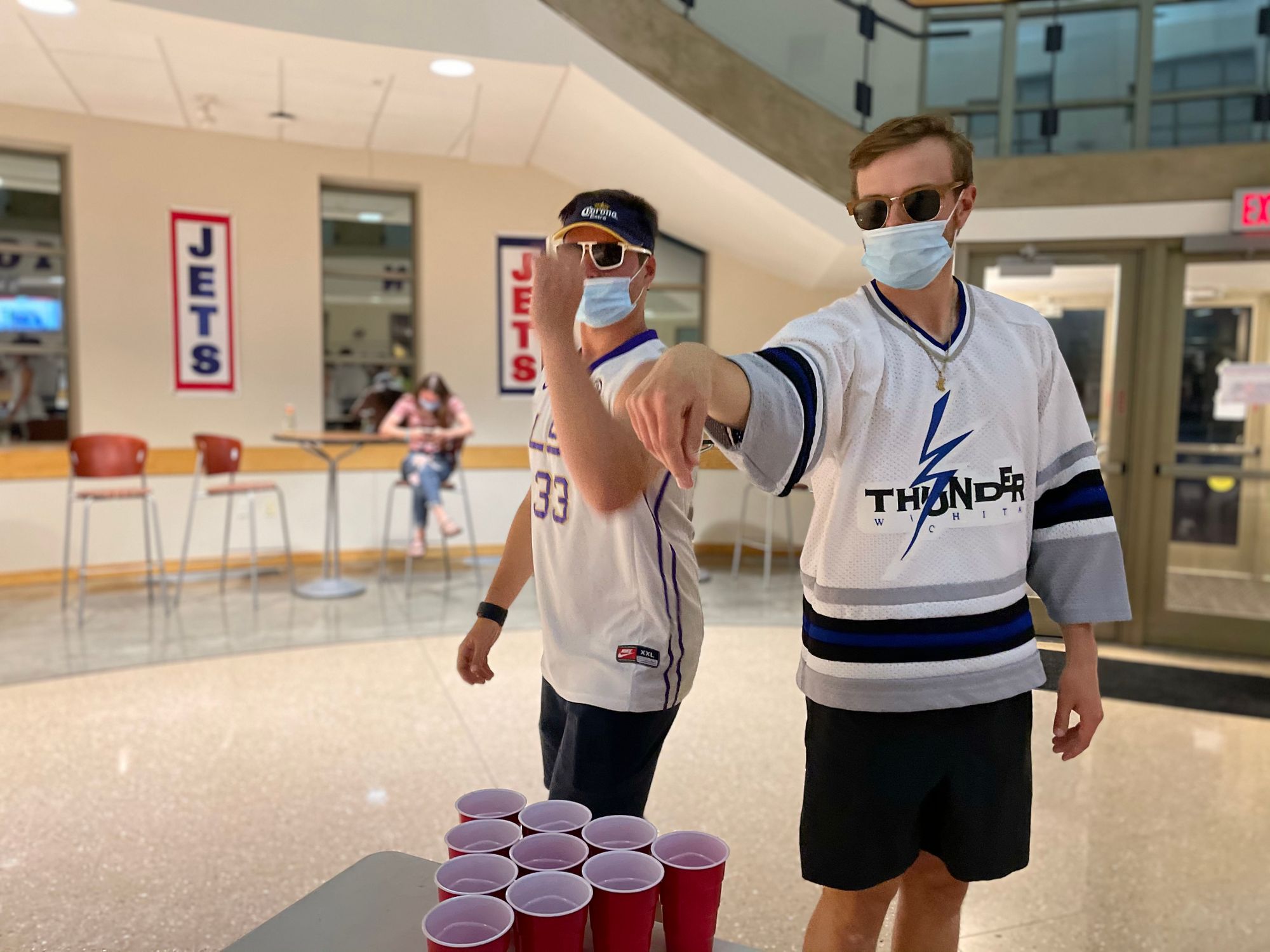 Hold the liquor and grab the electrolytes. The Student Athlete Advisory Committee and Newman Intramurals hosted a Gatorade pong tournament this week. It was split into two seperate tournaments held on Monday and Wednesday in the atrium of DeMattias Hall.
Monday's tournament saw Lauren Esfeld and Caroline Williams take first place. The team of Jon Coufal and Connor Langrell got second place. Mac Foley and Zach Myers took third place.
Coufal and Langrell were able to pull a first place finish on Wednesday, while Kyra Butler and Tim Catlin finished in second. Crae Pfannenstiel and Johnny Schmidt took third place.
"I thought the tournament went really well and was extremely fun," Esfeld said. "Caroline and I did not expect to win the tournament, so it was really exciting to get all the way to the championship and beat a pong team of baseball boys."
There was a team fee of $6 for one tournament or $10 for both tournaments. President of SAAC Katie Sullivan said that the money will be used for the remaining Jetspys costs as well as for sponsoring a Jet Friday on April 30.
A total of eight teams signed up for Monday's tournament and nine for Wednesday's tournament.
"It isn't as big as it has been in past years, but considering all that is going on right now, I am happy with the turn out," Sullivan said.
Prizes were awarded to the top three teams of each tournament. First and second place finishers could choose between baskets filled with items that fit themes such as coffee, workout, summer and Newman, Sullivan said. The third place team members received a Chick-fil-A sandwich card.
SAAC's next event will be Pie-Face, which starts the week of April 25, Sullivan said.
"Each athletics team will have a jar in the athletic's office to put money in," she said. "Any team that raises at least $50 in their jar will get to pie their coach during Jet Friday on April 30th."
Sullivan said that this money goes to a Make-A-Wish donation that is made each year.
PHOTO: Tejay Cleland, Sports Editor