By Marie O'Neal, Staff Writer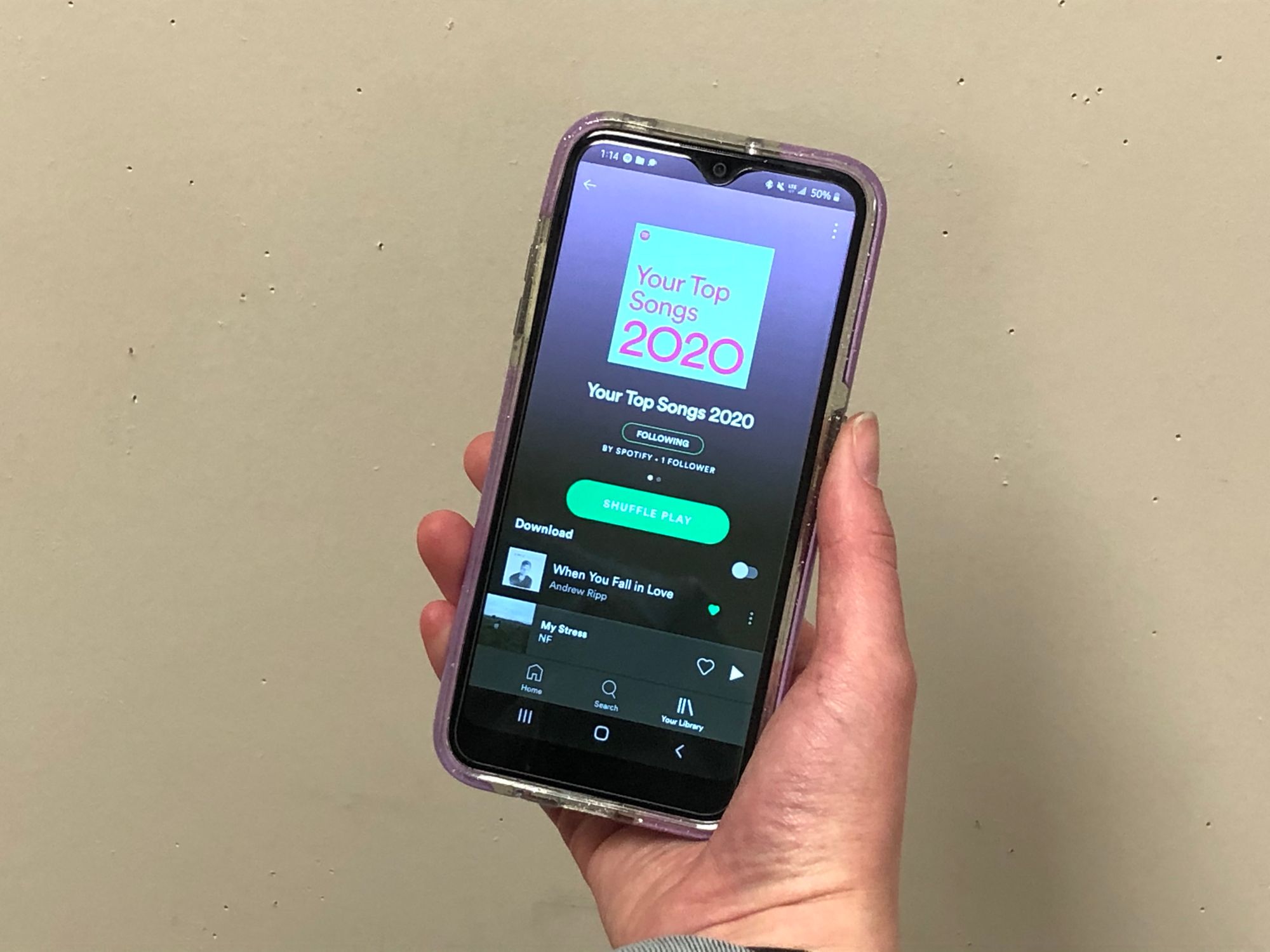 Everyone loves getting their Spotify year-in-review playlist. But what about a semester-in-review playlist? This week, The Vantage asked students to share their zeitgeist songs, artists or playlists getting them through the end of the semester.
To start off, Professor Oberly is listening to a baby cry on repeat and knows he will listen to his sweet girl for the foreseeable future.
Sophomore Peyton Wayman said he is loving "Levitating" by Dua Lipa and DaBaby because it levitates his brain to a new level.
"It gets my mind off of nursing school, which really stresses me out," he said.
Senior Stephania Lopez had to pull up her Spotify to check up on her most recent tunes.
On Tuesday morning, Lopez was listening to the album "Ye" by Kanye West, and it has been getting her through her final stretch of undergrad, she said.
She's also jamming to a lot of Phoebe Bridgers.
"I really love her music because it's sad and depressing but relatable," she said.
Lopez has a particular interest in Bridgers's song "Garden Song."
"Her song 'Garden Song' has beautiful lyrics and the line, 'Someday I'm gonna live in your house up on the hill, and when your skinhead neighbor goes missing, I'll plant a garden in the yard' makes me feel something. I don't know why that speaks to me, but it just does. It gives me hope— like your neighbor goes missing and everything is crazy but I'll plant a garden. It's gonna be OK," she said.
Sophomore Dawson Schmidt's go-to song is "Wants and Needs" by Drake and Lil Baby.
"The lyrics 'Should repent, I need some Jesus in my life. Amen...' That's what I'm here for," he said.
Schmidt said those lyrics relate to his overall semester.
"It's been that rough. It's been that kind of semester," he said.
Sophomore Kaleb Harris has been listening to AJR's song "Bang."
"There's that line, 'Feels like I'm gonna puke because my taxes are due,' and I'm just like, 'Oh, no. Finals are here,'" he said.
PHOTO: Murphy Obershaw, A&E Editor