By Murphy Obershaw, A&E Editor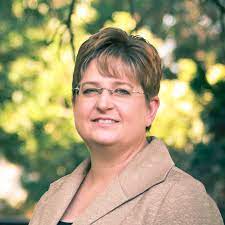 Newman's Provost and Vice President for Academic Affairs Kimberly McDowall Long resigned after five years at Newman, President Kathleen Jagger said in an email sent out to the Newman community on Tuesday.
Her last day at Newman was Tuesday.
In the email, Jagger praised Long's work at Newman.
"Since arriving at Newman in 2016, Kim has been an insightful leader on the executive team and has had an important impact in numerous areas, including leading the Newman's Higher Learning Commission (HLC) accreditation process and other program specific accreditations," Jagger wrote.
Long has worked in Academic Affairs, Information & Instructional Technology, Accreditation, Strategic Planning, Budget Planning and Management, Assessment, Institutional Research and Student Success/Support Services during her time at Newman.
Jagger also said that Long was "the point person" in responding to the pandemic, and it is because of Long's efforts that students and staff stayed mostly on campus this school year.
"Newman community members, myself included, will miss her. But, as she moves on, Kim will no doubt carry Newman and the charism of the Adorers of the Blood of Christ with her as she continues to make a difference through her life's work," Jagger said in the email.
Long was a first-generation college student with a doctorate in organizational psychology and a master's in business with an emphasis in management.
Before she joined the teaching world, she was a medical assistant, veterinary assistant, commercial construction estimator, manufacturing product manager, marketing manager, grant writer and a business owner.
Last semester, she was featured in the Wichita Business Journal's "Women Who Lead in Education" section.
PHOTO: Courtesy Photo, Newman Advancement