By Tyler Push, Staff Writer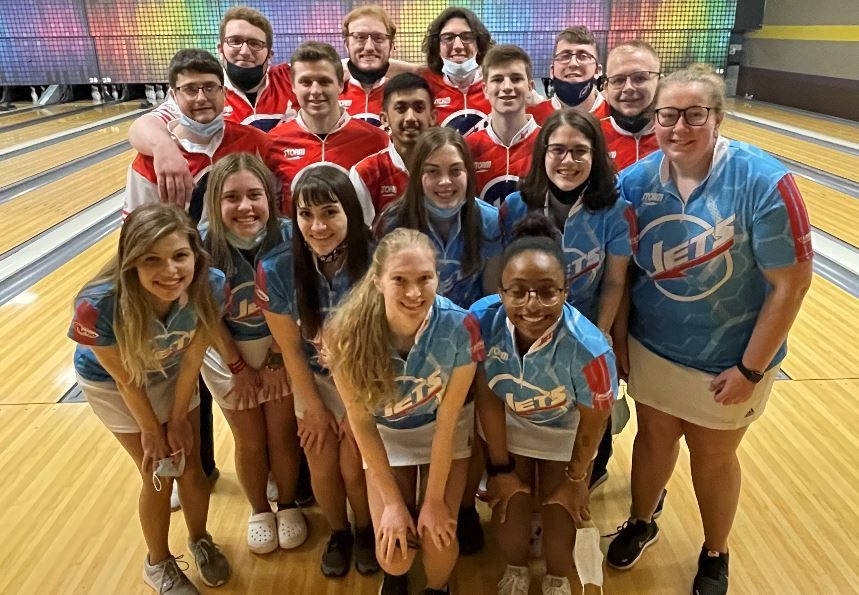 Coach Billy Murphy and the women's team finished fourth place, earning them a ticket into nationals. The Newman Jets Bowling team traveled to Dallas over the weekend for the sectionals tournament.
This marks the team's 15th appearance at a national tournament for the women, but they are looking for their first national title.
Murphy said that the team was steady over the weekend with a lot of good performances but that Destiny Truly really stepped up and finished a lot of key games for the lady Jets.
"This tournament is the most difficult event of the year because the lane conditions are very demanding and is the toughest we have seen in over 10 years," Murphy said. "The ladies handled that in a good way by just trying to control what they could and kept grinding the entire two days."
The men's team's season came to an end after they finished ninth place at sectionals. Junior Tyler Synovec, though, qualified for a nationals spot in individuals coming in second place with a score of 1271 for a six-game total. He would finish just six pins short of the tournament leader.
"I found success by taking it one shot at a time and trusting my game plan," Synovec said. "I kept telling myself that it was a long day and that the pins would eventually fall my way, which fortunately enough they did."
Synovec said that his approach and mindset going into nationals is no different and that he needs to focus on staying in the moment to try and make as many good shots as he can.
Nationals will be held the week of May 3-8 in Wyoming, Michigan, for both the women and men.
PHOTO: Courtesy Photo, Newman Athletics