By Spencer Jacobson, Staff Writer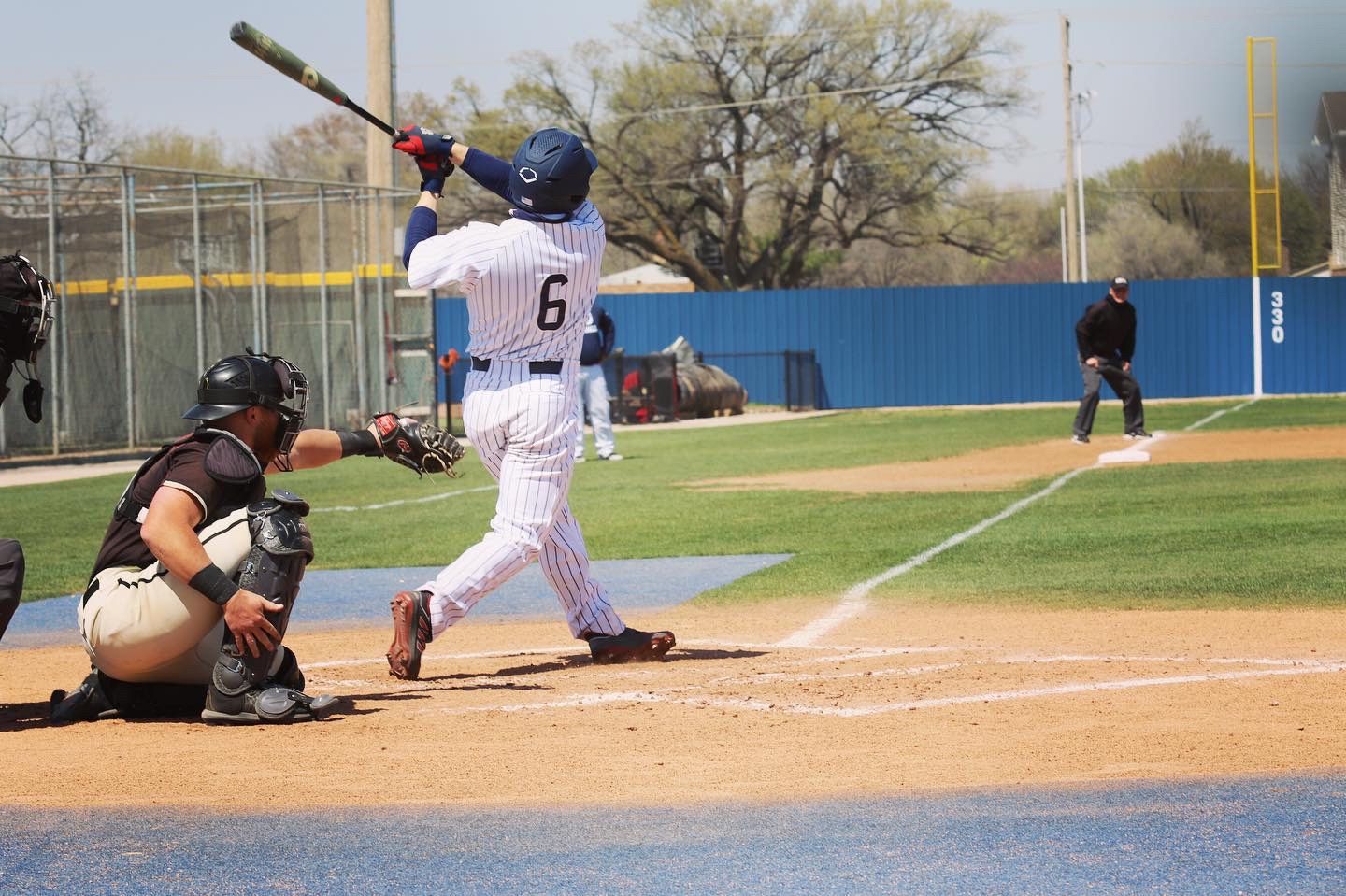 As its season comes to a close, Newman baseball is setting its sights on the future.
With six games left in conference, an overall record of 7-19, and a conference record of 6 -18, Head Baseball Coach Drew Maus said that making it to the conference tournament will not come easy.
"We have to be basically perfect to have a chance moving forward," Maus said. "We have to have a couple things fall our way, but I think the most important thing is for our guys to go out there, play and have fun."
Maus said that so far this season, no matter the score, the team has continued to compete.
"I know that our position players play hard," he said. "It is just a matter of, 'can we hold ourselves in games on the mound and give ourselves a chance to win?'" he said.
Maus said he is losing 12 student-athletes to either graduation or eligibility and that he is planning to fill some holes in preparation for next season.
"Just making sure that we have a couple of arms that will allow us, if one guy is struggling, to move right on to the next one instead of trying to let that guy figure it out the entire time," he said.
Maus said the Jets have 22 new athletes set to join the team next season and hope to get that number closer to 30.
Trying to find room for the incoming athletes on the roster brings trouble with an already large team and can bring difficulties.
"Graduation took care of most of it," Maus said. "There is natural attrition as you go through it [as well]. Whether it be guys just want to move on or, you know, whatever [they want to do going forward schoolwise]. We are just making sure we have the roster from a talent standpoint that we are happy with. We just keep working to do that."
Maus said his expectations for next season's team are no different than those for this season.
"Good in the classroom, good in the community, athleticism on the field, work ethic on the field and a team-first mentality on the field," Maus said.
The Jets start a three-game series against Washburn at 5 p.m. Friday in Topeka.
PHOTO: Courtesy Photo, Braxtyn Stewart