By Tejay Cleland, Sports Editor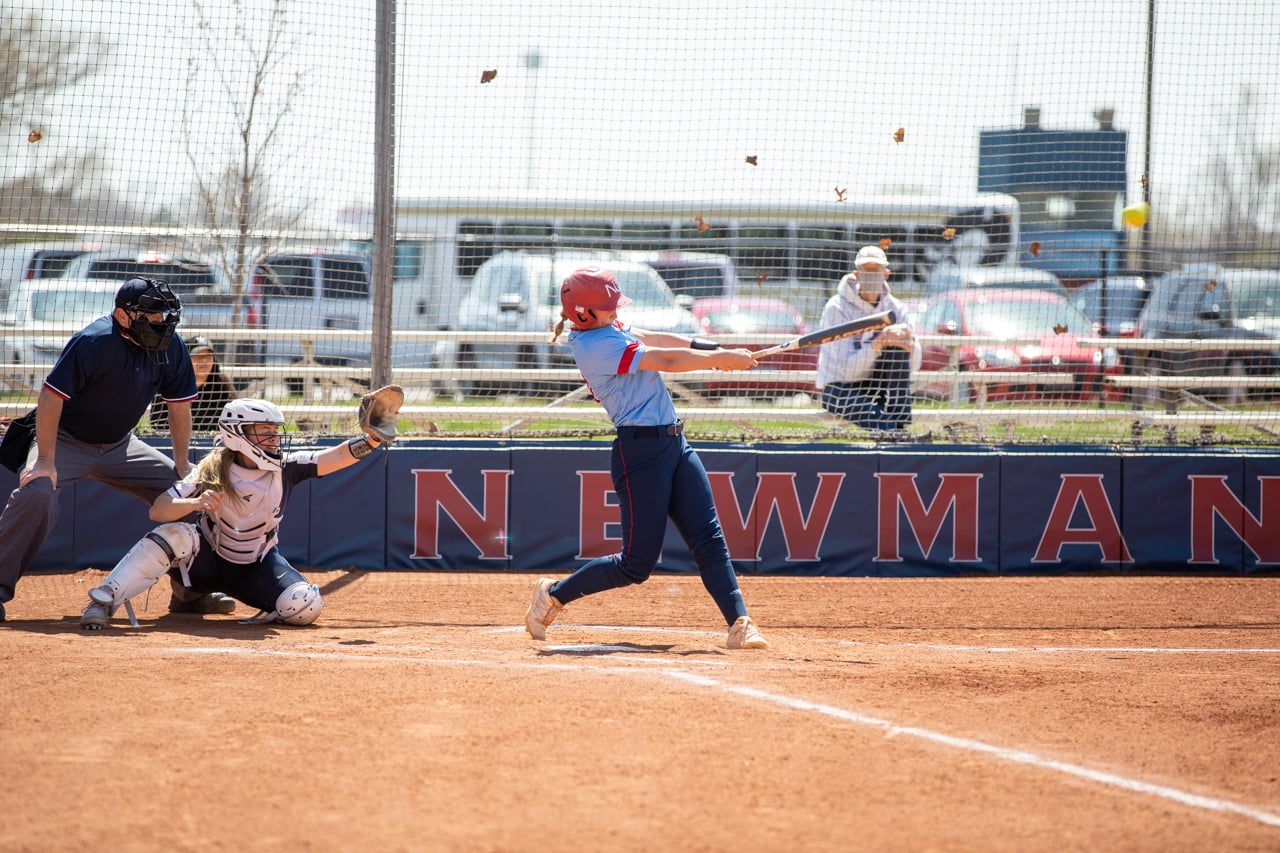 We made it. A full two semesters of playing sports in a pandemic. Newman's athletic department has navigated the Jets through every up and down in these troubling times.
From an athletic department-wide shutdown to limited capacities for Newman competitions, Athletic Director Joanna Pryor and all of the athletics department have handled these unprecedented times about as well as anybody could.
Pryor said she is grateful for all that the institution has done over the last year to help keep students safe and everything up and running.
"It started as a work in progress, but I think we handled it as well as it could have been handled," she said. "We were lucky enough in the fall to get a grant to pay for testing. That really made us run on like a well-oiled machine. It could have been really bad. I think the training room was magnificent. I think we owe a lot to them for their extra efforts and countless hours dealing with COVID."
Pryor said the NCAA has not released a statement regarding COVID protocol for next year, but she is hopeful it is a little closer to "normal times."
"I'm hopeful because most everyone's numbers are down, and things are being managed a lot better," she said. "We just need to make sure that we're keeping people safe just as we would every other year, but I'm hopeful all this is going to be gone."
We finally made it. Now, let's look back on this unusual year in Newman Athletics and what all happened.

First full year in new conference
After the spring sports were suspended last year, the Jets' first year competing in the MIAA abruptly came to a halt. Many coaches and players have said they believe that there is a jump in the level of competition from Newman's previous conference — the Heartland Conference. After the first full year, the Jets' have only had three teams finish their seasons with a winning record in the MIAA: women's soccer in 2019, women's tennis in 2021, and men's tennis in 2021.

Fall sports as spring sports?
One of the first announcements about Newman Athletics this fall before school even started was the suspension of fall sports. With all the uncertainty over whether the Jets' volleyball, men's soccer, and women's soccer teams would get to compete, the news finally came that they would compete in the spring. This resulted in 14 different Newman sports teams competing in the same time frame. In March, there was a competition on the schedule 30 of the 31 days, making for a full schedule to cover for a sports editor.

Jets on the national stage
This year, multiple Newman athletes have qualified for their shots at their national tournaments. In the fall, three Jets cross country runners competed in the Lubbock Christian National Invite: freshman Kevin Chemalmal, senior Lauren Nutting and junior Marcela Martinez . These athletes punched their tickets to the national invite by finishing in the top 40 percent of the conference meet. Chemalmal finished 50th on the men's side while Nutting and Martinez came in 66th and 89th, respectively.
Junior Kameron Frame also punched his ticket to St. Louis to compete in the Division II NCAA National Wrestling Tournament for the third time in his collegiate career. Frame finally got his shot after the national tournament was suspended because of COVID-19 last year.
The women's bowling team and junior Tyler Synovec are competing in the national tournament next week after qualifying in their sectional tournament. The women's team finished in fourth place, and Synovec finished second in sectionals.

Familiar faces as well as new
With the uncertainty of COVID-19, it was nice to see familiar faces on campus continue their success. Softball senior Emma Eck has had a great final campaign, batting .371 for the Jets. Baseball junior pitcher Connor Langrell is putting together an impressive first year as a starting pitcher, leading the team in strikeouts with 37. Women's basketball junior Faith Mason-Vestal had a great comeback season after dealing with knee injuries last year, averaging 10.2 points per game and 4.7 rebounds per game. Seniors Teodor Antelj and Emily Young have helped lead their respective tennis teams to winning seasons this year.
Along with these known names on campus, many new players came in and made an impact this season. Men's basketball junior Joel Boyce transferred in this year and led the Jets in scoring, averaging 14.5 points per game, including a game winner against Nebraska Kearney. Softball sophomore Taylor Ullery transferred to Newman this year and has hit a team-high 10 home runs and is tied for fourth in the conference for home runs. The Jets also brought in two former Division I women's bowlers this season in junior Destiny Truly and sophomore Morgan Cooper. Truly and Cooper have played a large part in women's bowling's national tournament bid.
All of these memories made for an interesting year in sports, regardless of competing in a pandemic.
PHOTO: Courtesy Photo, Newman Athletics