By: Emily Hua, Staff Writer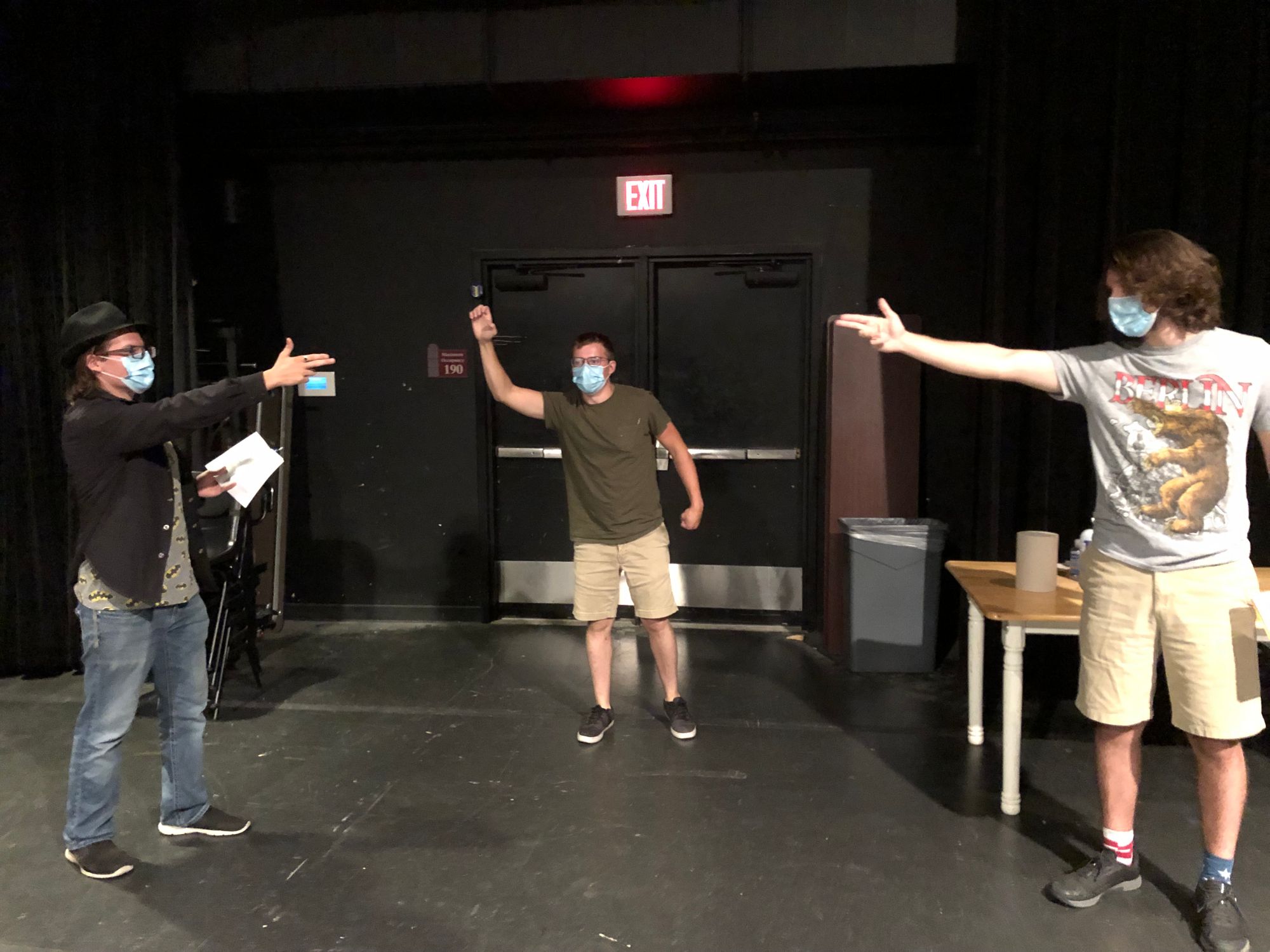 Though Newman University reimposed a mask mandate on campus for the 2021 fall semester, the theatre department has upcoming events, including a new play.
Newman University's fall theatre production will include dinner and mystery.
The theatre department is putting on productions of David Landau's "Murder at Café Noir" Sept. 30-Oct. 2 in the Jabara Flexible Theatre.
"Murder at Café Noir" is an interactive comic murder mystery that serves as a spoof of 1940s noir movies, and it asks audience members to vote on various plot twists.
Mark Mannette, director of the theatre department, said that the play will be put on as a dinner theatre. Those who buy $25 tickets will also get a four-course meal from Great Western Dining. The tables will be set up with social distancing in mind, and the guests will be expected to arrive in masks.
The last time Newman put on a dinner theatre production was 2018, Mannette said, and they're  working out how to do that with COVID-19 still an issue.
"It is going to be tricky when we start to serve food," he said. "We still have to sort out all the procedures."
Though "Murder at Café Noir" will be the only production the department puts on this fall, there will be more productions during the spring semester, Manette said.
The show stars Austin Schwartz, Marie Moore, Daniel Knolla and Brenden Schwartz. Those who want to reserve tickets should email mannettem@newmanu.edu.