By: Tejay Cleland, Editor-In-Chief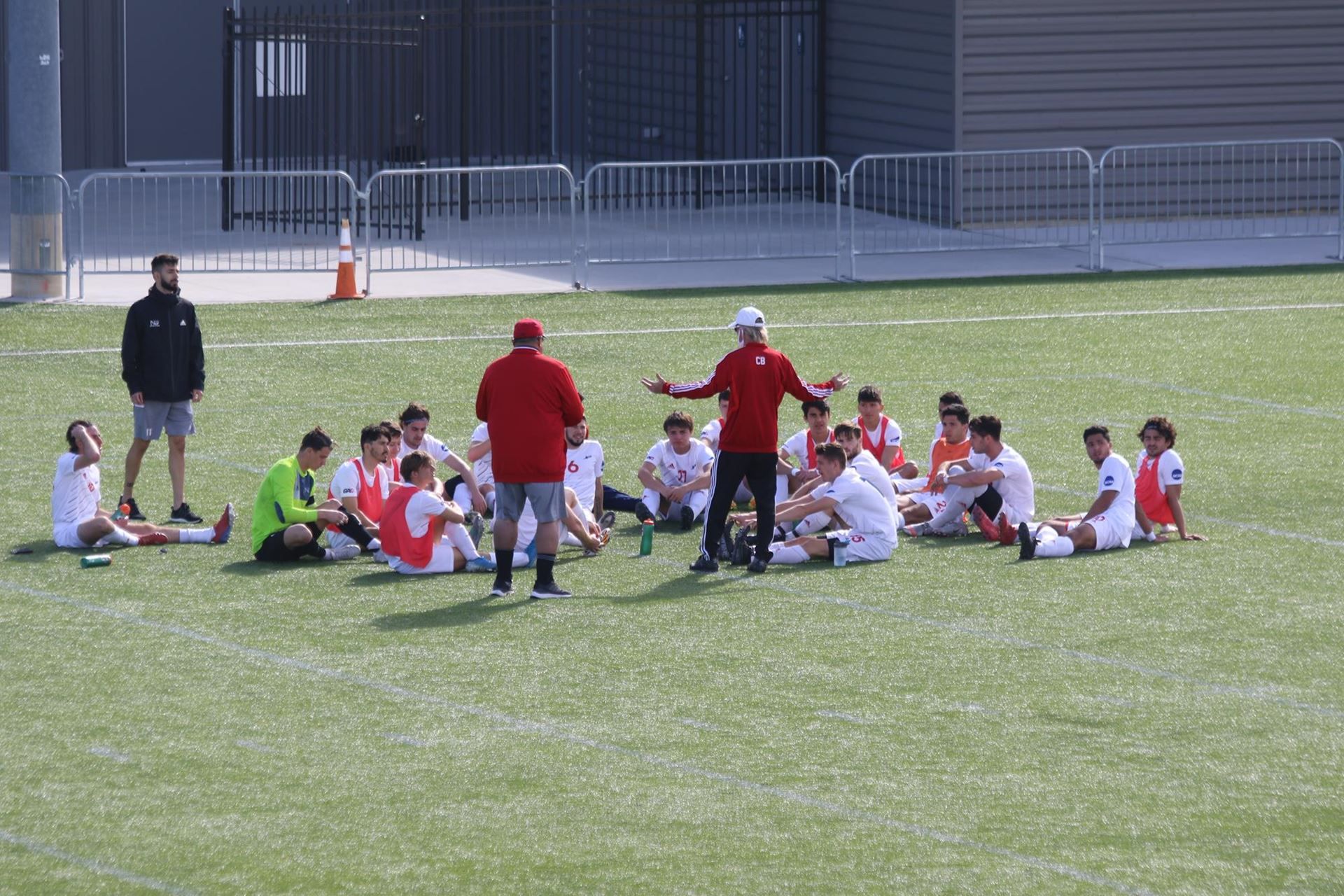 It's common in sports to hear coaches say they want their players to treat each other like family.
And this year, that's an easy ask for Newman's men's soccer program.
The Jets team includes four sets of brothers this year: sophomores Nathan Huie and Kenneth Huie from Wichita; freshmen Ethan Lewis and Seth Lewis from Wichita; sophomores Duarte Mendes and Guilherme Mendes from Portugal; and freshmen Manasse Matala and Exodus Kasongo from Zimbabwe.
Some of the sibling pairs, such as Matala and Kasongo, planned on playing in college together from the start.
"I had an offer from a different school than [Kasongo], but brothers never leave brothers," Matala said.
The Lewis brothers said they were also pushing to play together at the collegiate level.
"We were talking to a few coaches about doing a 'brother deal,'" Ethan Lewis said. "Newman allowed us to do that, so it just worked out."
Some of the duos, like the Mendes brothers, did not plan to stick together, but the chance was available, so they took it.
"We didn't think about playing together, but then the proposal arrived and we both thought it was the best option, so we did it together," Duarte Mendes said.
"We just decided to take an adventure together," Guilherme Mendes said.
All of the brothers on the team said they had been playing with their siblings for nearly their entire lives. And that has resulted in some brotherly disputes, including arguments about which sibling was the most athletic.
"It's for sure me. Not even close," Nathan Huie said.
"No way. It's me. I'm taller," Kenneth Huie said.
"Yeah, but do you see his belly?" Nathan said.
But even with the disputes, the brothers said they are thankful that they get to play together.
"I mean, we do fight with each other, that's just a family thing," Mendes said. "But we always find a way to come together and stay attached. I think that's really great."
The Jets women's soccer team also includes a pair of siblings in senior Madison Shay and sophomore Makenzie Shay.
The Jets' men's soccer team will take on Missouri - St. Louis at 2 p.m. tomorrow at home.