By: Tejay Cleland, Editor-In-Chief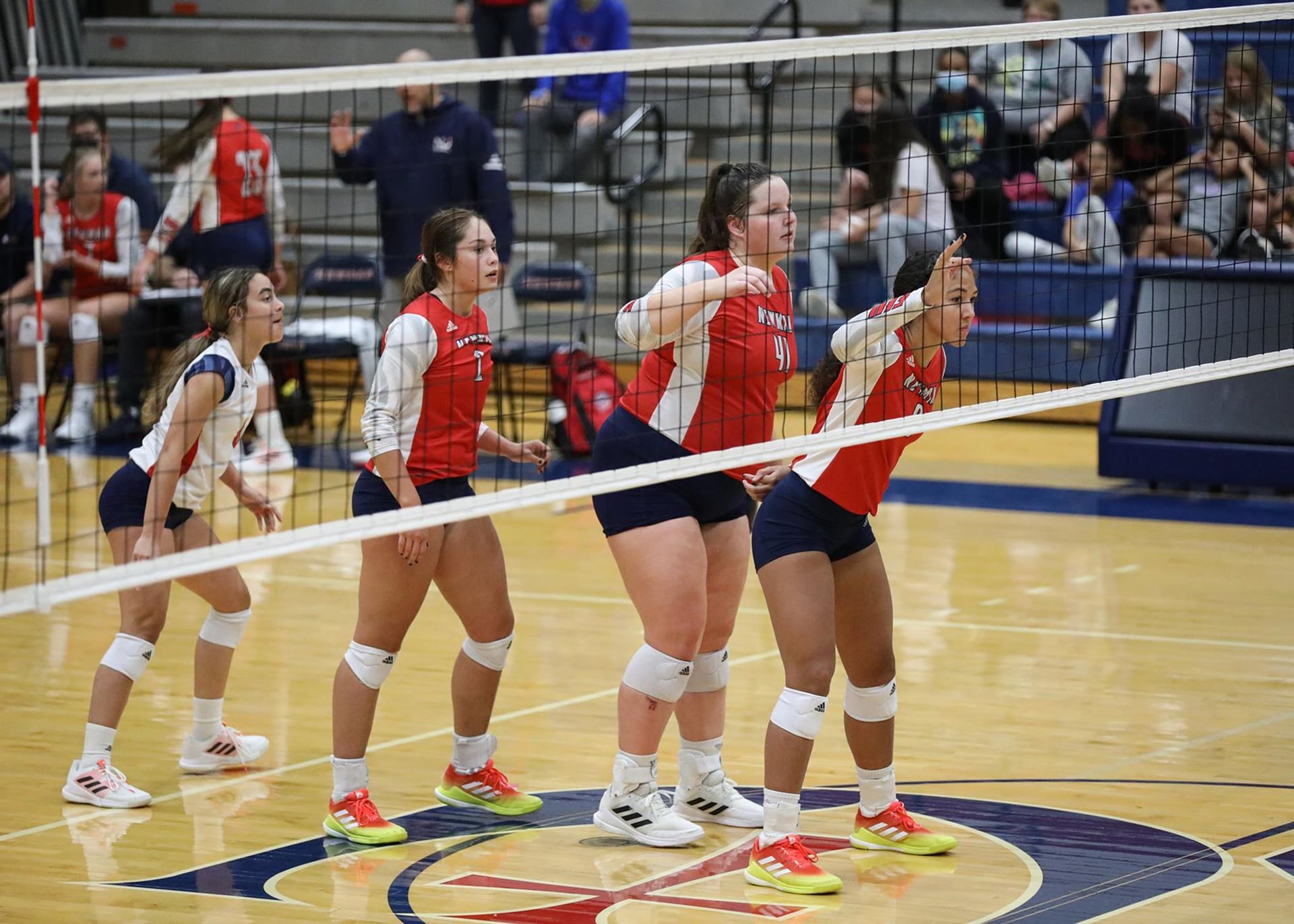 Newman volleyball has put out its best season in recent history, and the team isn't done yet.
After a hot start to the season, the team continued its successes, compiling the best record since 2017. The last three seasons, the Jets have compiled just seven wins in 75 matches.
Head coach Jose Lugo said that the shift over the last couple of years was due to the work ethic his players possess.
"Our message has always been the same from day one: 'Let's go get a little better tomorrow,'" Lugo said. "We've just worked really hard."
Senior Jada Key has experienced the culture change firsthand.
"The program this year has definitely been a lot different from years past," she said. "The atmosphere has really changed from my freshman year to now. I love seeing all the girls come in and out and making an impact on the program before I leave."
Key's hard work over the years is paying off this season. She is leading the Jets in blocks with 79 - the most blocks by a Jets player in the last three seasons. Her block tallys lands Key seventh in the conference.
She said that being the block leader at Newman is a goal she has had since day one.
"I've been working at that since I got here," she said. "Doing that here is showing that all of my hard work is paying off. My teammates can depend on me, and it's a good feeling."
Lugo said that he is happy to see Key grow into the player she is now.
"Jada has been here for four years and she's just a real different player than she was on day one," Lugo said." "The amount of growth she has had on a personal level and a volleyball level - it's pretty tremendous."
Another Jet is also climbing the ranks in the MIAA stat leaderboard. Salome Romp has tallied 278 kills, which puts her at fifth in the conference.
Romp said she attributes the team success so far not to herself but to her teammates.
"Even though I'm doing well with stats right now, it's not just me," Romp said. "It's very obvious along the net, along the entire board, everyone's doing a good job."
The Jets wrap up their season on Nov. 11 after a three-game road trip.

PHOTO: Courtesy Photo, Newman Athletics