By Vantage Staff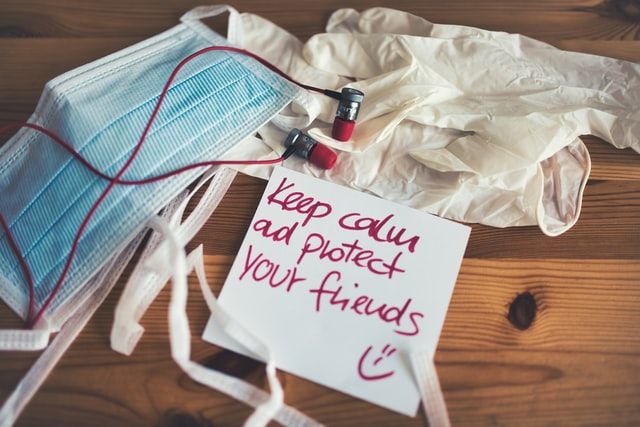 COVID-19 cases at Newman University surged last week, a trend that matches what's happening in Sedgwick County.
In her weekly email to campus, Newman President Kathleen Jagger described Newman as having faced a "considerable rise in positive cases" during the week of Nov. 2-8.
During that time, the university's COVID-19 numbers grew to a new high, with 32 new student and faculty cases reported resulting in a positive rate that was 4.5% higher than Newman's previous record week.
As of  Nov. 11, Newman has recorded 72 positive student cases throughout the semester and seven positive cases among faculty and staff. Until last week, Newman had no reported cases in any group other than students.
So far this semester, the Newman community has reported 87 negative COVID-19 tests.
"More people from the Newman community are being tested, so we expected a higher positive rate, but not this high," Jagger said in her message.
She said that in Sedgwick County, COVID-19 positivity rates had also climbed above 21%, compared to 4.9% a month ago.
She reiterated, though, that there was some good news.
"While the acceleration in positive cases is cause for concern, we continue to be blessed that NO community member has required hospitalization due to the coronavirus," she wrote.
When cases started to spike last week, the Newman's athletic department ceased all sports activities. This week, they confirmed that several of the positive cases were among athletes. Though some sports resumed practices on Monday, both the men's and women's basketball teams are still in quarantine and their season-opening game, originally set for next week, has been rescheduled.
As of Thursday, students will have just seven more days of in-person classes before Thanksgiving break and aren't scheduled to be back on campus until Jan. 19. The remainder of the semester, including Monday and Tuesday, Nov. 23-24, will happen remotely.
"Please pray with me that this accelerating trend does not continue during our last two face to face weeks before Thanksgiving break," Jagger said in her message.
PHOTO: Courtesy Photo, Unsplash, pixpoetry