By Madeline Alvarez, Editor-In-Chief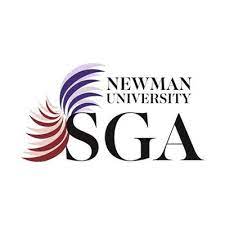 Newman University's Student Government Association has started all over with its elections after administrators noticed that the results of the first round of voting "looked off."
Students received emails from Student Life, Joseph Shepard and SGA on Tuesday, informing them that if they had already cast their votes in the upcoming SGA elections, those votes were void.
"We do not have 100% confidence due to inconsistencies in the data collection we experienced with the original software used for voting," the emails said. "So, out of an overabundance of caution, we believe the best way to move forward and to make sure that the intentions of each Newman student voter is accurately reflected is to make this move to a new platform."
At the SGA general meeting on Wednesday, Dean of Students Christine Schneikart-Luebbe said that she was not able to share what the inconsistencies were because she was unsure of what they were herself. She said that after she and Shepard agreed that the data "looked off," they enlisted the help of Chief Information Officer Icer Vaughan and Web Technology Specialist Daniel Murphy. Their advice, she said, was to utilize a different platform for voting, and that change was made.
The new platform is called ElectionBuddy.
Schneikart-Luebbe said that once the new platform was found, she contacted the SGA presidential candidates to inform them about it.
"We didn't have the time to meet with everybody running for senate, but since none of those seats were being contested, we thought that it was okay to move ahead," Schneikart-Luebbe said. "We didn't want to wait any longer because I didn't want you all to have to wait until next week to get the results."
In an email to The Vantage, presidential candidate Daniel Knolla said that the change in the election platform was a shock.
"It required some improvisation on our part in terms of campaigning," he said. "I would be lying if I said I wasn't a tad frustrated about it all, but it has been handled well."
Presidential candidate Shanice Gitungo said in a direct message that she accepts the situation is out of her hands.
"I am just happy that everyone has the opportunity to run in a fair election," she said.
The original polls, which had been conducted over SurveyMonkey, opened at 1 p.m. on Monday and were supposed to close at 4 p.m. on Thursday. The new polls opened at 3:30 p.m. on Tuesday and will now close at 3:30 p.m. on Friday.
"I am happy to report that we are seeing good response already," Schneikart-Luebbe said.
In the meeting on Wednesday, Student Body President Gabrielle Altenor reminded the SGA senators to let students know that the election platform had been changed. She said that she would be knocking on doors in the residence halls to let students know.
"We need to make sure that we are doing all we can to get that out," she said.
The election results were originally slated to be announced at 9 a.m. Friday at Jet Friday. Now, they will be announced sometime Friday afternoon, and the details on how they will be announced are still being determined, Schneikart-Luebbe said.
PHOTO: Courtesy Photo, SGA Twitter