By Madeline Alvarez, Editor-In-Chief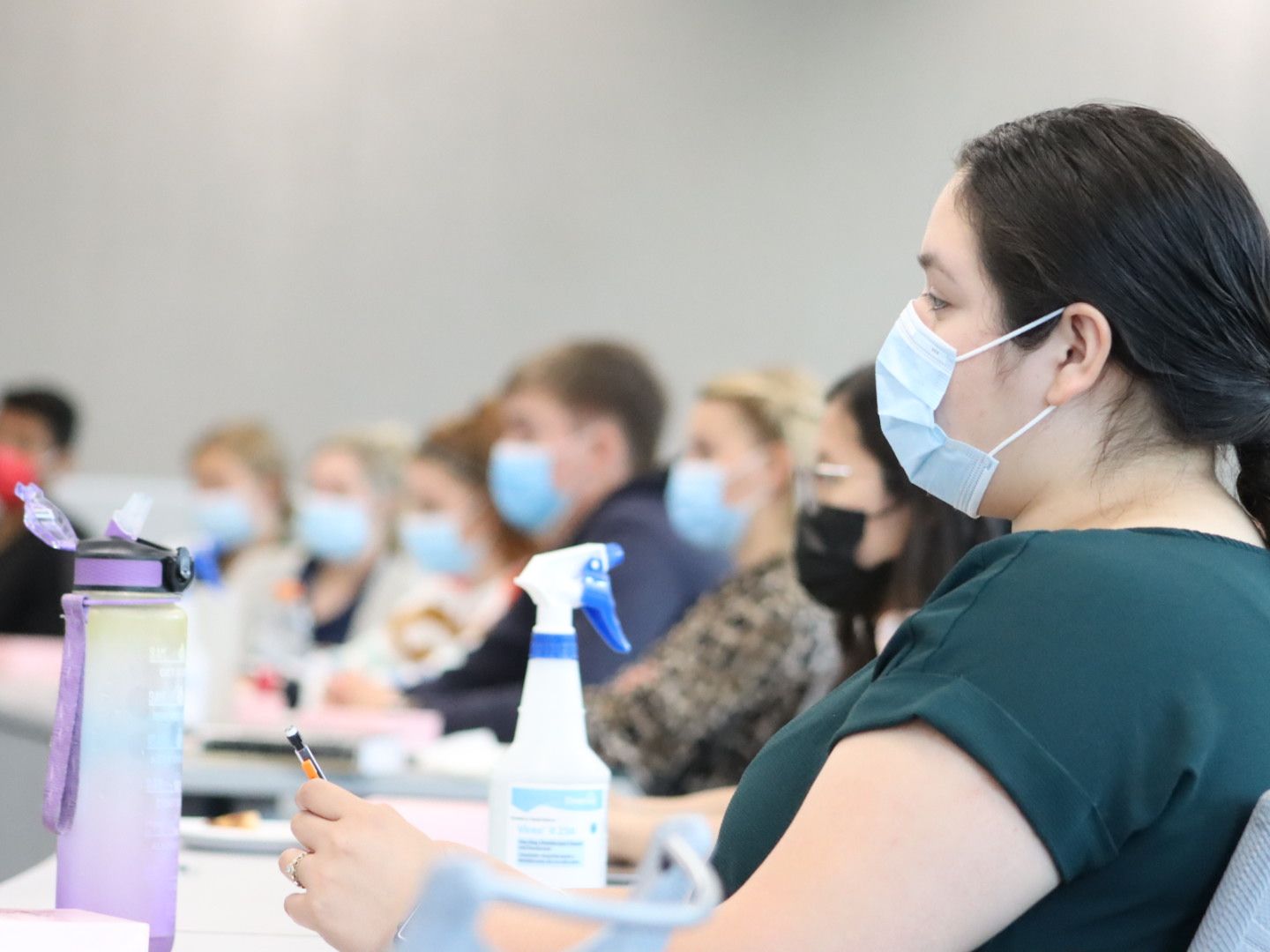 All year, the Newman community followed precautions to stay safe during the COVID-19 pandemic, including keeping class sizes smaller, social distancing, wearing masks, keeping one to a dorm room and skipping breaks.
Newman President Kathleen Jagger says that, while plans about the precautions for the 2021-2022 academic year are still being discussed and won't be finalized until June 1, the year will most likely look at least a little different than this year.
"We have lots of things that we have been discussing about ways to make campus feel more normal while keeping it safe, because the last thing we want to do is bring everybody back in the fall, open everything completely wide open and then have a spreader event," Jagger said.
Jagger said that Newman has planned to return to double occupancy in the residence halls in the fall. Newman may require people living in the dorms to receive the COVID-19 vaccine because they will be at higher-risk living in such close quarters, Jagger said, but it hasn't been decided yet.
She said the Newman has also talked about requiring international students to come to campus two weeks in advance of the school year to quarantine.
"We don't want to block the access to international students, but we do want to not introduce new strains to campus," she said.
No one will be required by Newman to get the vaccine, Jagger said. She also said that it's a choice everyone should make for themselves.
"I will always encourage people to get vaccinated because public health is my background," Jagger said. "I think anything we can do to reduce the risk is helpful, but it's not my choice whether or not you get vaccinated."
Jagger said the NCAA may require athletes to get vaccinated, but Newman does not have control over that.
Mask-wearing may look different as well. Jagger said Newman has thought about making masks optional. If someone would choose to wear one, that would be a sign for others to stay six feet away from that person, she said.
But mask-wearing probably won't go away until at least 75% of campus is vaccinated, Jagger said.
"At that point, I would guess that we have enough people on campus to have a sufficient herd immunity to minimize transmission; not eliminate it but minimize it," she said.
Jagger said Newman hasn't yet collected data about how many people on campus have been vaccinated. She said she would like to require people to self report if they've had the vaccine so that Newman can evaluate the percentage.
Faculty and staff would report to Human Resources and students would report to the dean of students, Jagger said. They would just need to bring a copy of their COVID vaccination card.
"Then we could figure out, 'This class needs to wear masks, this one doesn't,'" she said.
The university plans to continue the six-foot distancing in the classrooms, but this may change to three-foot distancing because that is the CDC's new recommendation, Jagger said.
"We may modify the distancing in the classrooms to allow additional students to enroll," she said.
Jagger said Newman plans to have breaks in the fall and spring next academic year, including Spring Break.
"It was not great to have no breaks," she said. "It was not great for students. It was not great for faculty. It was not great for our staff. But it was worth it, I think, to keep the transmission rate as low as it was."
PHOTO: Michael Alvarez, Staff Photographer